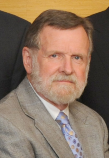 As women's health advocates, we believe it's important for women and their families to have this information.
Athens, GA (PRWEB) October 26, 2011
Georgia transvaginal mesh lawyer Henry Garrard III says that increased media attention on problems linked to the use of surgical mesh to treat women with pelvic organ prolapse (POP) has been a positive development.
Garrard, who has been handling cases involving transvaginal mesh products since 2006, spoke in reaction to a recent ABC News story on a South Dakota woman who had experienced "a living nightmare" after receiving surgical mesh implants for treatment of POP in 2006.
"The media can help to inform the public about surgical mesh complications. That can help women who are currently considering treatment options for pelvic organ prolapse as well as those who have already had POP surgery that involved mesh implants," said Garrard, managing partner of the Georgia law firm of Blasingame, Burch, Garrard & Ashley, P.C.
"If they are seeking treatment, then this information can help women explore non-mesh alternatives, and if they have received mesh implants, it can direct them to get appropriate medical review and assistance," Garrard added.
"Our law firm first began hearing from women with problems relating to transvaginal mesh products years ago, and we have since dedicated a significant amount of our efforts and resources to helping these women who have been harmed by these products – and in many cases, their husbands – to obtain legal relief for the financial losses and the tremendous physical and emotional pain and suffering they've endured."
Garrard served as lead counsel for the plaintiffs in the In Re Mentor Corp. ObTape Transobturator Sling Products Liability Litigation in the U.S. District Court for the Middle District of Georgia (MDL No. 2004). In June 2010, following one week of consolidated jury trial, Garrard's law firm successfully resolved the claims of the plaintiffs represented by his firm in that case.
He currently serves as lead counsel for the plaintiffs in the In re Avaulta Pelvic Support Systems Product Liability Litigation (MDL No. 2187) in the U.S. District Court for the Southern District of West Virginia.
The MDL includes several pelvic mesh products sold by C.R. Bard, Inc. and designed and manufactured by one or more subsidiaries of Covidien, plc – the Avaulta Biosynthetic, Avaulta Plus, Avaulta Solo, Pelvicol, PelviLace, PelviSoft, Pelvitex, Uretex and / or Align products that were implanted in the female pelvic region for the treatment of POP or stress urinary incontinence (SUI).
The plaintiffs in these MDL cases generally allege that the defendants defectively designed and manufactured the transvaginal mesh products and failed to provide appropriate warnings and instructions regarding the risks and dangers posed by these medical devices.
According to a July 2011 FDA safety communication, the surgical placement of mesh through the vagina to repair POP may have exposed patients to a greater risk of harm than other surgical options that do not involve the use of mesh. With that exposure to risk, there has been no evidence of a greater clinical benefit, the FDA said.
According to the FDA, the most frequently reported surgical mesh complications include:

Mesh becoming exposed or protruding out of vaginal tissue
Mesh erosion
Pain
Infection
Bleeding
Dyspareunia (pain during sexual intercourse)
Urinary problems
Organ perforation from surgical tools used in the mesh placement.
Garrard said the media can help to inform female patients about these complications and also convey the FDA's recommendations, which include:
Asking doctors about all POP treatment options, including those that don't involve mesh, and understanding why the surgeon has recommended mesh treatment
Making follow-up doctor visits and checking for complications after surgery
Scheduling a visit with a doctor to learn whether mesh was used in their POP surgery.
Garrard and his clients have been interviewed about these transvaginal mesh products by several media outlets, including The Boston Globe, Chicago Tribune and Florida Today newspapers as well as numerous TV outlets.
"As women's health advocates, we believe it's important for women and their families to have this information," Garrard said. "To the extent the media can help to disseminate this information to the general public, we fully support it."
About Blasingame, Burch, Garrard & Ashley, P.C.
Blasingame, Burch, Garrard & Ashley, P.C., is an Athens, Georgia-based law firm that has been widely recognized for its ethics, skill and professionalism by Martindale-Hubbell®, The Best Lawyers in America, American College of Trial Lawyers, Super Lawyers and Law & Politics Media/Atlanta Magazine. Since 2006, the firm's defective medical device and product liability lawyers have pursued claims involving defective transvaginal mesh products, including handling attorney referrals from co-counsel across the country. For more information, call the firm at (866) 354-3544 or use its online contact form.