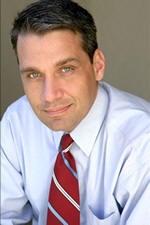 Our work appearing in Time magazine is great, but what we accomplish for our clients is the ultimate reward...
Houston, TX (PRWEB) January 08, 2014
Attorney Donald S. Worley of legal firm McDonaldWorley.com has been listed in the "Person of the Year" issue of Time Magazine as among the best lawsuit trial attorneys (Dec 23, 2013). A national transvaginal mesh lawsuit attorney, Mr. Worley accepts clients nationally, and the firm has helped clients regain millions in settlements.
Women who may have suffered complications following an impant, and would like to learn what the firm can accomplish for them, are asked to visit the site and share case details, 100% confidential, to get the free legal case review.
Don Worley had this to say, "We fight day in and day out for our clients. 2014 is going to be a pivotal year for women who suffered from these implants; its vital they contact us immediately."
Used in the treatment of pelvic organ prolapse and urinary incontinence in women, transvaginal mesh devices were commonly used in repair surgeries.
In addition to Mr. Worley, the firm includes former ICU nurse turned attorney Ms. Eddington, capable of providing female insight and representation for women who prefer to speak with a female attorney.
Women who have experienced negative side effects following their surgery are asked to contact the firm immediately to find out their legal options.
About McDonaldWorley.com:
Listed among the U.S. top trial lawyers, find out how the best attorneys with this leading firm can help today.
For a limited time free mesh lawsuit claim evaluation, visit: http://mcdonaldworley.com/case-evaluation.php.