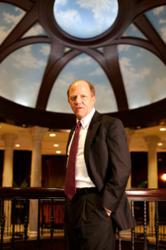 St. Louis, MO (PRWEB) October 11, 2011
The attorneys at The Onder Law Firm have created an informational website for women suffering from vaginal mesh side effects after surgical mesh was used for pelvic organ prolapse repair or stress urinary incontinence. The firm's transvaginal mesh website details the FDA's safety announcements regarding transvaginal placement of surgical mesh and the potential for side effects, as well as how a pelvic mesh lawyer may be able to collect damages for those with serious complications or side effects.
The FDA issued its first notice regarding vaginal mesh side effects in October of 2008, stating that severe surgical mesh side effects had been found to occur in rate instances when used for pelvic organ prolapse (POP) repair or stress urinary incontinence. These side effects included pain, infection, urinary problems and the recurrence of pelvic organ prolapse or stress urinary incontinence. The FDA amended this surgical mesh warning in July of 2011 in a safety communication titled Update on Serious Complications Associated with Transvaginal Placement of Surgical Mesh for Pelvic Organ Prolapse (fda.gov/medicaldevices/safety/alertsandnotices/publichealthnotifications/ucm061976.htm). This update announced that vaginal mesh side effects are much more common than they were originally perceived to be. The most recent surgical mesh warning stated "erosion of mesh through the vagina is the most common and consistently reported mesh-related complication from transvaginal POP surgeries using mesh. Mesh erosion can require multiple surgeries to repair and can be debilitating for some women." It concluded that transvaginal placement of surgical mesh exposes women to unnecessary medical risks without recognizable benefits.
The Onder Law Firm, a prominent national law firm with a long history of representing clients harmed by dangerous drugs and defective medical devices, is offering a free, no-obligation surgical mesh side effects claim review to women experiencing complications after transvaginal placement of surgical mesh. All vaginal mesh side effects lawsuits handled by The Onder Law Firm will be done on a contingency basis.
The Onder Law Firm welcomes surgical mesh inquiries from law firms in regards to handling them or working as co-counsel.
About The Onder Law Firm
Onder, Shelton, O'Leary & Peterson, LLC is a St. Louis based personal injury law firm handling serious injury and death claims across the country. Its mission is the pursuit of justice, no matter how complex the case or strenuous the effort. Onder, Shelton, O'Leary & Peterson have represented clients throughout the United States, and other firms throughout the nation often seek its experience and expertise on complex litigation. It is a recognized leader in products liability cases such as window blind cord strangulation and pharmaceutical litigation. The Onder Law Firm offers information pertaining to vaginal mesh side effects at http://www.pelvicmeshlawyers.com.
###