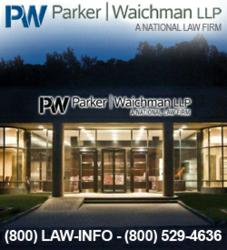 The FDA also stated that there is little evidence indicating that transvaginal mesh is more beneficial than non-mesh methods for treating pelvic organ prolapse.
(PRWEB) February 14, 2013
Parker Waichman LLP, a national law firm dedicated to protecting the rights of victims injured by defective medical devices, has filed a lawsuit alleging a transvaginal mesh implant, manufactured by Coloplast, caused injuries in a New York woman (Case No. 2:13-cv-01516). The suit was filed on January 28th in the U.S. District Court for the Southern District of West Virginia, Charleston Division where it is pending alongside many similar cases as part of the multidistrict litigation entitled In Re: Coloplast Corp., Pelvic Support System Products Liability Litigation (MDL No. 2387). Mentor Worldwide LLC, Coloplast A/S, Coloplast Corp., Coloplast Manufacturing US, LLC, Porges S.A. have been named as Defendants.
According to the Complaint, the Plaintiff received the Aris-Transobturator Sling System in February 2008. Thereafter, she suffered numerous complications, allegedly due to the transvaginal mesh. The lawsuit alleges that the device was defectively designed and poses a serious risk of injury to women. Furthermore, the suit alleges that the Defendants knew about the risks of using the mesh but did not adequately warn the Plaintiff, her doctor or the public.
A transvaginal mesh implant is a medical device approved to treat pelvic organ prolapse and stress urinary incontinence; pelvic organ prolapse is when the pelvic muscles slide out of place and into the vagina and stress urinary incontinence is the involuntary release of urine. These conditions, which become more common after childbirth, are typically caused by the weakening of the pelvic walls and muscles. Transvaginal mesh is supposed to correct these conditions by providing additional support to the pelvic walls, but the lawsuit alleges that these devices only cause worse problems, such as mesh erosion, where the mesh cuts through the other issues of the body and becomes deeply embedded in them.
The FDA has also warned that complications associated with transvaginal mesh are "not rare." According to a Safety Communication issued by the agency in July 2011, the most common adverse events associated with transvaginal mesh include:

Mesh erosion through the vagina (also called exposure, extrusion, protrusion)
Pain
Infection
Bleeding
Pain during sexual intercourse (dyspareunia)
Organ perforation
Urinary problems
The FDA also stated that there is little evidence indicating that transvaginal mesh is more beneficial than non-mesh methods for treating pelvic organ prolapse. The agency has asked a number of transvaginal mesh manufacturers to conduct postmarket safety studies of the mesh to assess whether or not they cause organ damage and other health issues.
http://www.fda.gov/medicaldevices/safety/alertsandnotices/ucm262435.htm
Parker Waichman LLP continues to offer free lawsuit consultations to victims of transvaginal mesh injuries. If you or a loved one experienced complications following POP and stress urinary incontinence (SUI) surgery with mesh, please visit the firm's transvaginal mesh injury page at yourlawyer.com. Free case evaluations are also available by calling 1 800 LAW INFO (1-800-529-4636).
Contact:
Parker Waichman LLP
Gary Falkowitz, Managing Attorney
(800) LAW-INFO
(800) 529-4636
http://www.yourlawyer.com