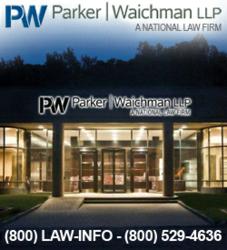 New York, New York (PRWEB) August 03, 2012
Parker Waichman LLP, a national law firm dedicated to protecting the rights of victims injured by defective medical devices, has filed a lawsuit alleging that a New York woman's injuries were due to three transvaginal mesh products manufactured by American Medical Systems. The suit was filed on July 12th in the U.S. District Court for the Southern District of West Virginia, Charleston Division (Case No. 2:12-cv-03152) where it is one of many cases pending in the multidistrict litigation as part of the In Re: American Medical Systems, Inc., Pelvic Repair System Products Liability Litigation (MDL No. 2325).
According to the Complaint, the Plaintiff, a woman from Poughkeepsie, New York, was implanted with the Apogee Vaginal Vault Prolapse Repair System, Perigee Prolapse Repair System and the Monarc Subfascial Hammock in April 2009. She received the devices in attempt to correct her stress urinary incontinence and pelvic organ prolapse. The lawsuit alleges that as a result of the defective mesh, the Plaintiff experienced significant mental and physical pain and suffering, permanent injury, permanent and substantial physical deformity and the loss of her bodily organ system.
The suit alleges that the mesh is defective and reacts with the tissues in the body, exposing women to dangerous complications such as vaginal erosion, infection, extrusion, perforation, chronic pain and/or abscess. Since transvaginal mesh implants were approved through 510(k), the lawsuit points out that they did not undergo any type of formal review before they were sold and implanted in thousands of women.
The U.S. Food and Drug Administration (FDA) has received over 3,800 reports of complications associated with transvaginal mesh since 2005. Mesh erosion was among the most common complaints; this is when the mesh relocates from its original position and becomes embedded into other organs, such as the colon or the bladder. There were also frequent reports of pain, infection, bleeding, pain during sexual intercourse (dyspareunia), organ perforation and urinary problems. Initially, the FDA said that these complications appeared serious, but rare. Last July the agency corrected this notion by stating that these effects are in fact "not rare". The FDA also cautioned that while these devices may pose a greater risk, there is little evidence to demonstrate their benefits over non-mesh methods. The agency also urged that most cases of pelvic organ prolapse can be treated successfully without using mesh.
Parker Waichman LLP continues to offer free lawsuit consultations to victims of transvaginal mesh injuries. If you or a loved one experienced complications following POP and SUI surgery with transvaginal mesh, please visit the firm's transvaginal mesh injury page. Free case evaluations are also available by calling 1 800 LAW INFO (1-800-529-4636).
Contact:
Parker Waichman LLP
Gary Falkowitz, Managing Attorney
(800) LAW-INFO
(800) 529-4636
http://www.yourlawyer.com