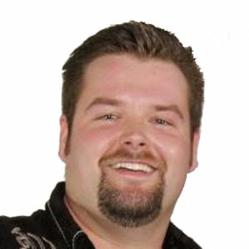 His knowledge and background within the construction industry has allowed him to catch on quickly
American Fork, UT (PRWEB) June 06, 2013
TRA Snow and Sun has hired Jake Owsley as an Inside Sales Representative. 'Owsley' contributes extensive construction experience to the TRA Snow and Sun customer service team.
In his role as Inside Sales Representative, he will work with customers on a daily basis, providing quotes, customer service and support. He will assist longtime Inside Sales Manager, Devin Hancock, in many sales regions. "Owsley is a fantastic addition to our company. His knowledge and background within the construction industry has allowed him to catch on quickly. He is very customer service oriented and wants to make sure the customers are being taken care of. I am happy to have him as part of our team," said Devin Hancock, Inside Sales Manager.
Most recently, Owsley was employed as the Sales Manager for Precision Heating & Cooling where he worked with prospective clients, providing quotes and playing, a key role in the day to day operations of the business.
Owsley said, "I absolutely love the team atmosphere here at TRA Snow and Sun! I'm a team player myself, so I feel right at home. I'm very intrigued and excited to learn as much as I can about the specialized products we sell here – Snow Retention, Solar Mounting and Flexible Flashing products. I've been around the construction industry quite a bit and enjoy learning as much as I can."
Jacob Anderson, Director of Sales, said, "Owsley' has immediately become a valuable and productive team member here at TRA Snow & Sun. I have been very impressed with his work ethic, good attitude, and his ability to catch on to thing quickly. I'm very excited to have him on board with us."
TRA Snow and Sun, Inc., located in American Fork, Utah, offers Roof Snow Retention Devices, Solar Racking Systems and Roof Ventilation and Flashing Solutions. They provide all customers, from the individual homeowner to the big developer, free engineered designs for all their systems. For more information call Jacob Anderson at TRA Snow and Sun at 800-606-8980 or visit http://www.trasnowandsun.com