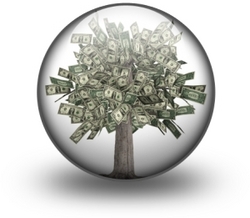 What many travel agents have to realise is that most travellers will not ask about add-on products because the traveller at the time of booking, doesn't know these things exist, according to Mr Rodney
(PRWEB) June 14, 2010
London, UK (PRWEB) 14 June 2010 A UK based company is helping travel agents earn extra income and create a new revenue stream when they sell London flights or vacations.
EPok.com, (http://www.epok.com/travelagents.htm) based in London, is giving travel agents access to its discount pack, which promises to save their clients hundreds of pounds when they visit London.
The Pack has discounts not normally available to London visitors and comes with a money back guarantee. So if the visitor is not happy with the discounts they get a full refund.
Plus as an added bonus for the travel agent. The agent will keep their commission even if their client cancels the Pack in London. Travel agents can now offer their clients the Pack as an add-on sale when selling a London flight or vacation.
"The commission from travel is being squeezed by everyone along the travel supply food chain leaving travel agents with little more than the pips," said Ron Rodney, co-founder of EPok.com (http://www.epok.com).
Travel agents need to create additional revenue streams from other sources if they are to survive. For instance in the US, agents sell over 50% of flights yet many get paid no or very little commission from airlines, he said.
"We know of small suppliers in London that would be happy to work directly with travel agents which would help the agent develop another revenue stream. Any travel agent dealing directly with a supplier will earn more money than going through a 3rd party," said Mr Rodney
To get access to the Pack travel agents sign up at the EPok.com website which is free. Agents themselves do not have to stock the pack. The Pack is delivered to the hotel where their client will be staying in London so it's there when they arrive.
Apart from the various discounts in the Pack one of the other things visitors will find useful is the What's on in London guide (http://www.epok.com/whats_on_in_london.htm) that is specific for their stay in London.
This type of add-on sale and in fact the add-on travel product market in general is increasing as more travellers seek destination specific activities and services.
However as the research firm PhoCusWright commented, the activities, events and attractions that travellers seek "when they get there", is often overlooked by the travel industry.
What many travel agents have to recognise is that most travellers will not ask an agent about getting discounts at restaurants (http://www.epok.com/london-deals.htm), theatres or about destination activities because the traveller at the time of booking, does not know these things exist, according to Mr Rodney.
This is backed up by research by Frommers Unlimited. The research showed that what a traveller will typically do is book their vacation and then later do research online about things to do when they reach that destination.
Agents need to realise travellers are looking for these things and this is where they can shine over OTA's. They can advise their clients about these types of offers and destination activities and earn praise from their clients and extra income in the process.
London is one of the most popular cities in the world so it's not that surprising that London travel suppliers are starting to offer their products and services direct to agents.
The trick travel agents face will be in finding suppliers so that they can tap into these add-on travel products. If they do they will be on their way to creating a new revenue stream that will help to offset the tightening commission structure of airlines and tour operators.
About EPok.com
EPok.com is based in London and was started by Ron Rodney and Norman Peters later to be joined by Chris Peters. The firms' main product is the EPok London Pack which gives discounts to tourists at restaurants, theatres and bars in London.
###