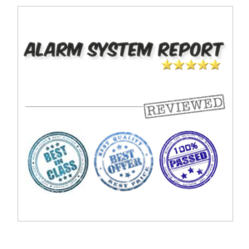 Traveling poses one of the biggest home security threats and these tips should be used before planning a vacation.
Austin, TX (PRWEB) December 11, 2012
Whether you're traveling for business, for vacation, or during the holiday season, it can be a time of concern for many people, who worry they are leaving their home and property vulnerable to break-ins and burglaries. Many criminals study the habits of a home's residents and know the signs that someone may be out of town. The security experts at AlarmSystemReport.com say that it's important for travelers to understand the risks of leaving their home unattended, and take steps to protect their property. AlarmSystemReports.com is a site dedicated to providing consumers with information about the best home alarm systems.
There are a number of tips travelers can follow to take precautions against home invasions, whether you're going to be traveling for an extended period of time, or just for a long weekend.
1. If you are someone that travels a great deal, particularly for business, it's important to find an alarm system company that provides products and services to match your needs. When meeting with the company representative, be sure to let him or her know that you travel frequently, and need a system that will protect you during your time away. For many travelers, a wireless alarm system is a good option, because it is difficult for thieves to locate the components in order to disable the system. A cellular alarm system is also a great option for travelers because these systems offer short-term installation options.
2. In addition to having an alarm system that matches your needs, travelers should hire someone to house sit when possible. Whether it's a neighbor, trusted friend, or a responsible student nearby looking for extra money, a house sitter is a good option because it will show potential intruders that the house is occupied. Many burglars are experts at knowing when a home's occupants are out of town, and a house sitter can help you avoid the threat of having your home appear unoccupied.
3. Ensure your yard and landscaping is maintained. This is particularly important if you are gone for a long period of time, or are a frequent business traveler. An uncut lawn or un-watered plants can be a giveaway to thieves that you are not home, so either hire someone to take care of your lawn while you're away, or assign these chores to a house sitter.
4. Suspend your newspaper subscription. A huge red flag to would-be burglars is a stack of newspapers lying on your yard. If you're only going to be out of town for a short time and would prefer not to suspend your newspapers, have a neighbor collect them while you're away.
5. Set timers on interior and exterior lights. Timers are a good way to deter criminals because they give the illusion that someone inside the house is controlling the lights, rather than just leaving a few lights on the entire time you're away. In addition, you're saving electricity by setting your lights to timers.
About the Company
AlarmSystemReport.com is a site dedicated to providing consumers with unbiased reviews and comparisons of the top home alarm systems available. Their security experts provide the information needed to make an informed decision about protecting your home and family.