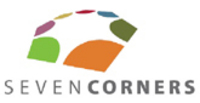 Frequent travelers, especially those who may be heading to unstable parts of the world, want peace of mind and flexibility
Carmel, IN (Vocus) March 17, 2010
Travel insurance specialists Seven Corners, Inc. announced today the launch of an innovative multi-trip travel insurance product that encompasses a novel and timely package of trip insurance benefits for travelers in today's unpredictable world.
Wander(SM) Frequent Traveler coverage provides multi-trip flexibility on an annual basis, allowing a traveler to be covered for unlimited trips, under-30-days, throughout the year. Unlike competing trip insurance products, however, the unique package of benefits of Wander(SM) Frequent Traveler insurance includes coverage for events such as political evacuation and felonious assault – even a coma benefit. These features provide for additional financial payments on top of those for related medical claims to help travelers manage the added implications of such traumatic events. Standard benefits include medical coverage up to $1,000,000 plus emergency medical evacuation.
"Frequent travelers, especially those who may be heading to unstable parts of the world, want peace of mind and flexibility," says Suzanne Munson, Director of Marketing at Seven Corners. "Whether they're traveling for business to areas of unrest or simply traveling frequently for leisure, this policy means they know they'll be covered should a crisis event occur while they're on the road – without ever having to worry about specifying trip dates."
Wander(SM) Frequent Traveler is designed to be an ideal business travel insurance policy, enabling traveling professionals to schedule multiple trips throughout the year without having to arrange for travel insurance each time. It is also reasonably priced for frequent travelers, and utilizes a cumulative deductible.
As with all of Seven Corners' products, Wander(SM) Frequent Traveler is a high-quality insurance product underwritten by The Insurance Company of the State of Pennsylvania and rated A "Excellent" by A.M. Best.
"Adding this kind of unique and relevant multi-trip insurance plan to our portfolio enables our agents to meet the needs of a broader spectrum of consumers and addresses the things travelers are most concerned about," adds Munson. "With Wander(SM) Frequent Traveler, the high-frequency traveler can literally come and go as they please, with absolute confidence."
Full information on this new product and access to Seven Corners' agency partners can be found at sevencorners.com. Consumers can also find useful travel information on wellabroad.com, which provides real-time, country-specific data on travel precautions, travel health warnings, travel alerts and more.
About Seven Corners:
Seven Corners is one of the industry's most experienced travel insurance providers serving leisure, student, business, government and volunteer travelers. It offers an extensive selection of policies to US citizens traveling overseas or foreign nationals visiting the US. The company has a worldwide distribution channel of 30,000 agents. For more information, please call 800-335-0611 or visit Seven Corners online at sevencorners.com.
###