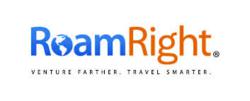 RoamRight offers high quality coverage and competitively-priced products and they're a perfect fit for our customers
Fort Lauderdale, Florida (PRWEB) April 16, 2013
Travel Intak, part of one of the largest travel insurance brokers in North America, is proud to announce the addition of travel-related insurance plans from RoamRight, a division of Arch Insurance Company.
The addition of RoamRight to Travel Intak's list of travel insurance options provides customers with another choice when shopping for travel insurance. RoamRight gives Travel Intak's customers another comparison point in order to get the best protection at the best price.
"As a leader in our industry, we are always searching for the best travel insurance products available for our clients," says Patrick Lavoie, Vice President of Marketing at Travel Intak. "RoamRight offers high-quality coverage and competitively priced products, and they're a perfect fit for our customers."
---
About RoamRight
RoamRight, a division of Arch Insurance Company based in Towson, Maryland, is a provider of global travel insurance established by a group of travel insurance professionals with more than 60 years of combined experience helping travelers around the world. RoamRight offers travel insurance plans for leisure, business, student and group travelers, taking trips both domestic and abroad.
About Arch Insurance Company
Coverage is underwritten by Arch Insurance Company. Not all insurance products or coverage is available in all jurisdictions. Coverage is subject to actual policy language. Arch Insurance Company is licensed to transact business in all U.S. states and the District of Columbia. Executive offices are located at One Liberty Plaza, New York, NY 10006. Insurance products may be distributed by unaffiliated entities.
About Travel Intak
Travel Intak's website USATripInsurance.com offers travelers the ability to compare travel insurance plans from a variety of providers. Established in 1999, Travel Intak is a full service travel insurance agency that offers competitive pricing and a complete selection of trip insurance through its proprietary search engine to compare travel insurance for the following products: Trip Cancellation Insurance, Trip Interruption, Travel Medical, Evacuations, Accident Coverage and more.
USATripInsurance.com and Travel Intak offer products from the following travel insurance providers: CSA Travel Protection, HCC Medical Insurance Services, International Medical Group, John Hancock Insurance, MedjetAssist, Old Republic Insurance Company, Petersen International Underwriters, Seven Corners, RoamRight, Travel Guard Chartis, Travel Insured International, Travelex, USI and Vacation Guard.
Travel Intak is headquartered in Ft. Lauderdale, FL. More information on Travel Intak can be found at http://www.USATripInsurance.com or by calling 888-250-7222.
Contact:
Tom Moore
Regional Business Development Executive
tmoore(at)travelintak(dot)com
888-250-7222 ext. 509