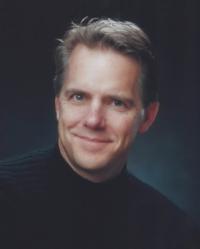 Earned media, especially reviews and positive social mentions, increases your credibility and is the online equivalent of word-of-mouth marketing, making it very powerful.
Salt Lake City, Utah (PRWEB) May 31, 2013
Don Sorensen, president of Big Blue Robot LLC, today released an article about the significance of online reputation management for the travel industry. "It seems like the travel industry is front page news on almost a daily basis, and not with glowing reviews," says Don Sorensen, online reputation expert. "This should be a wake-up call for the travel industry to take a proactive effort to manage its online reputation before it gets out of hand."
According to eMarketer, the number of people who research and book a trip online increases dramatically every year, and the trend will only continue. "That's why it is so important for hoteliers, agencies, and other travel marketers to take control of their reputations online," adds Sorensen. "By ignoring the negative online attention, the travel industry is only creating a larger problem, and one that will be more difficult to tackle over time."
Sorensen today released suggested criteria for the travel industry to improve its reputation.
Drive prospects to owned media
The eMarketer report indicates that branded travel websites are the second most common source travelers use when researching and booking travel online. "That means your branded website, blog, and other owned media are the most important resources you have to help customers and influence a positive reputation," says Sorensen.
The online reputation expert suggests using a strong, comprehensive search engine optimization and paid search strategy to drive traffic to the media owned and controlled by the organization. He also recommends publishing lots of unique, useful content on the corporate website, social channels, and other owned media to help the company appear high in search results.
Incorporate ads and reviews
"Paid media such as search ads, Facebook ads, and promoted tweets can be the catalyst that introduces travel researchers to your brand and inspires engagement," advises Sorensen. "Use them in conjunction with strong SEO and reviews. Earned media, especially reviews and positive social mentions, increases your credibility and is the online equivalent of word-of-mouth marketing, making it very powerful." Sorensen also recommends the following ideas to generate positive reviews and mentions:

ask for reviews on social media
host a contest or giveaway with the prize going to a randomly selected reviewer
use email to encourage customers to talk about their experience
Use social media aggressively
According to iProspect, the very first thing travel brands should do to control their reputations is claim brand presence on social platforms. According to Sorensen, the biggest social media–Facebook, Twitter, Google+, TripAdvisor, and various listing sites–are the perfect channels for generating powerful reviews and recommendations and spreading awareness of a brand.
"Lots of updated content and the judicious use of ads on all these platforms can make a huge difference to both your bottom line and how you are perceived," says Sorensen.
Make your media more visually appealing
Like the food and real estate industries, travel depends on visual elements to perform well. Sorensen proposes using beautiful, high-resolution videos, photos, and other multimedia to impact the company's reputation, citing the following benefits:
1 By investing the time and money to create appealing visual media, services are more likely to be high quality as well.
2 Great multimedia elements are more likely to be shared, increasing a brand's exposure and creating indirect recommendations.
3 Visual media are easy to publish across many different platforms (e.g., YouTube, Vimeo, Pinterest, Flickr, etc.), making them more likely to show up in a video or image search.
Sorensen adds that having an appealing and easy-to-use website makes a big difference. Adding that it encourages reviews, makes it easy to research and book a trip, and is more likely to show up in search results thanks to better navigation and user experience.
Focus on your customers
"Your online reputation directly reflects your reputation in general," concludes Sorensen. "Take ownership of your reputation in all its facets, by making customer experience as remarkable as possible."
Sorensen's Travel Industry Online Reputation Management can be viewed in full http://www.bigbluerobot.com/online_reputation_management/travel-industry-online-reputation-management.
Additional information on Sorensen and his services can be found at http://www.BigBlueRobot.com. Sorensen also has videos outlining ways to improve personal or corporate reputations online. These can be viewed at http://www.bigbluerobot.com/videos or on YouTube at http://www.youtube.com/watch?v=sQPkJGNfGGc
About Don Sorensen
Don Sorensen is a recognized authority on online reputation management whose expertise and insights have been featured in the New York Times, Forbes, CIO and other publications. His more than 25 years of corporate communications and marketing experience are the foundation upon which he built Big Blue Robot, a leader in the online reputation management industry. A frequent presenter on online reputation management, his speaking engagements include the upcoming Financial Times, The Future of Marketing Summit and appearances at the Direct Selling Association.
About Big Blue Robot
Founded in 2003, Big Blue Robot works with corporations and their executives around the world to improve, protect, repair and manage their online reputations. Big Blue Robot has developed state-of-the-art online reputation management strategies for companies doing business around the world, including USA, Germany, Canada, New Zealand, United Kingdom, United Arab Emirates, and France. During the past ten years, Big Blue Robot has helped numerous companies fix their brand reputation and online reputation problems.