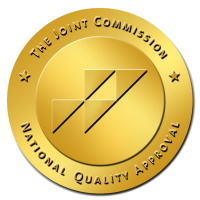 Advanced Medical proudly announces its earning of recertification for the Gold Seal of Approval by the Joint Commission.
Port Orange, FL (PRWEB) November 20, 2011
Advanced Medical, a travel therapy company, proudly announces its earning of recertification for the Gold Seal of Approval by the Joint Commission. The Commission recognizes the Advanced Medical commitment to maintaining the highest standards in Healthcare Staffing.
In October 2004 , the Joint Commission started this certification program to act as an independent voice to determine an organizations compliance with a national set of consensus-based guidelines. Over the last decade we have seen a large rise in the need for temporary and traveling therapists to fill the shortage for a large number of health care providers. Advanced Medical has consistently sought to meet these needs by providing highly qualified therapists for its clients. Advanced Medical has taken extensive steps to comply with these standards by managing a comprehensive quality process. This process succeeds through retention of distinguished healthcare professionals, efficient emergency management procedures, and greater accountability in regards to training internal employees.
"The Joint Commission's findings validates the excellence of our operations and highlights Advanced Medical's commitment to finding needs-based solution for our clients," stated Paige Parry, Manager of Quality Assurance. " The Gold Seal is a terrific testament to the hard working staff of Advanced Medical."
Advanced Medical opened its doors in 1989 and has been a leader in the healthcare industry since its inception. Combining 5 star customer service with innovative recruiting techniques, Advanced Medical has become a leading provider of nationwide travel opportunities. A singular focus on therapy coupled with a commitment to clinical support and professional development has brought tremendous respect from therapists and clients alike. Advanced Medical is proud of its recertification and looks forward to continuously improving our operations.
The review process for the Joint Commission focuses on the ability to provide comprehensive staffing services by evaluating training, education, and placement criteria. Furthermore, they look for proficiency in the areas of leadership, human resources, performance management, and information documentation.
###