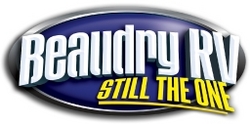 RVs create lasting memories and bonds.
Tucson, AZ (Vocus) March 29, 2010
Beaudry RV Company helps RVers find an affordable means of exploration.
RVers spend anywhere from a few days to years on the road. While RV travel continues to be less expensive than hotel and air travel, there are ways to save additional money with the following tips:

Pack your own food – By stocking up on groceries before the trip or stopping into stores along the way, RVers can save a huge amount of money that would ordinarily be spent on dinners out. If it's time for a break from home cooked food, try breakfast or lunches instead of costly dinners.
Buy in bulk – A lot of natural food stores have bulk sections where customers can find fresh granola, cereals, dried fruits, candies and more. Bulk doesn't necessarily mean large quantities, although it can, bulk shopping can mean the store buys in bulk so the consumer can purchase as little as they like.
Use federal and state parks for camping – Purchasing an annual pass if you head out on the road often can result in savings over the coarse of the year. Most passes average $80.00 per year, which includes the driver and three adult passengers. Discounts are offered to seniors. Camping within state and federal grounds also tends to cost less than private campgrounds.
Travel in off peak seasons – Cities and states are always looking to attract business in the off seasons, like spring and fall in mountain towns. Many offer incentives for travelers during that time.
Call for service advice before calling a tow truck – Companies like Beaudry RV Company offer free service calls that can help give advice for minor problems instead of incurring charges for having tow trucks come out.
Have an inspection of your travel trailer, fifth wheel, RVs or toy hauler before heading out on the road – Tire pressure, leaks and minor problems can turn into huge disasters on the road. Be sure to check and repair any problems before becoming stranded on the road.
Camp close to home – Most people are surprised at how many scenic and festive opportunities there are within their own state. Search the web for festivals, concerts, camping and attractions that can save mileage and money.
Create your own entertainment – Instead of paying for nights out at the movies, create a home movie by dressing up and performing plays at the RV. Board games and books are much cheaper than heading out on the town.
Go green – Solar panels and hybrid vehicles take an initial investment that more than pay off over time. Become self sufficient in any environment.
Use your RV frequently – The more you head out on the road, the more your RV pays for itself.
"There's no good reason not to make an RV the primary vacation mode of transportation," says Thomas Sylvester of Beaudry RV Company. "RVs create lasting memories and bonds."
For more information on Beaudry RV Company or current trends in the industry contact:
Thomas P. Sylvester
Company: Beaudry RV Company
http://www.BeaudryRv.com
Phone: 520-239-5054
###