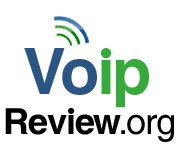 Making travel plans is complicated enough. Simplify a little with VoIP Review's top picks on ways to save on VoIP phone service for travel.
(PRWEB) May 16, 2013
Summer is right around the corner, and many people have already started planning their summer vacations. It used to be that to stay connected by phone while traveling, a customer would need to do a lot of planning ahead. They might have to buy a calling card, or buy special travel rates from their mobile provider, or double check on coverage in that area. But with VoIP, calling while traveling is so simple, it barely requires a second thought.
Making travel plans is complicated enough. Simplify a little with VoIP Review's top picks on ways to save on VoIP phone service for travel.
1.) Take advantage of free mobile VoIP apps
Most residential VoIP providers offer free downloadable apps for mobile phones, tablets, or PCs when customers sign up for regular service. This means that a customer can extend savings on unlimited long distance VoIP calling when traveling in our out of the country. As long as a customer can access the Internet, they can take advantage of cheap rates on phone service for travel.
2.) Use free calling to call anyone with the same service
The most popular use of VoIP is for free peer-to-peer calling. This is no cost calling between any two people who use the same VoIP service. As long as customers can get access to the Internet, they can make no cost calls to any friends or family who have an account with the same service provider.
3.) Choose service with a provider that offers low rates on international calling
Many home VoIP providers offer special plans for customers who need to do lots of international calling. Some providers have plans with a slightly higher cost each month with unlimited calling to certain destinations. Other providers, may offer a free hour of international calling each month, regardless of the countries the customer needs to call. And even if providers don't offer these special bonuses, providers usually offer extremely low rates on international calls, as low as $0.01/minute. Compare VoIP rates with international rates available from most major providers which may cost as much as $4.00/minute.
4.) Get a remote area code
Many VoIP providers allow customers to choose phone numbers in different area codes. So, if a customer is a regular traveler, or has lots of family, friends, or coworkers in another area code, they can select a different area code for their phone number so that all calls to that number stay local calls for people in that area.
5.) Use unlimited calling in the US, Canada, and certain territories to save money
Many providers offer unlimited calling to any numbers in the US and Canada, and some offer unlimited calling to Mexico and some of the US territories as well. Depending on where travels may take a customer, they may be able to keep up with newfound friends for free, anywhere in the country.
About VoIP Review: VoIP Review is a site dedicated to improving the customer experience when trying to choose a VoIP provider. Site editor Rachel Greenberg is an active contributor to the VoIP and telecom community.