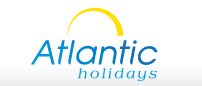 Holidays in Portugal, Madeira & the Azores from Atlantic Holidays.
UK (PRWEB) April 02, 2013
Atlantic Holidays is one of the leading online package holiday companies in UK, which has earned a reputation of providing great customized holiday packages for destinations in Portugal, Madeira and The Azores. Having served thousands of satisfied customers through its old website, the company recently announced the release of its new website to increase its customer service.
The new website was built in response to customer feedback, particularly in terms of being able to provide a greater level of detail and more pictures of holiday destinations. As experts travel to Madeira, Portugal and the Azores, Atlantic Holidays have continued their tradition of providing a greater depth of information to travellers to these destinations.
An important part of their new website development is the travel guides section which gives really in depth information about the destinations they cover. Customers can now find out about the festivals held in different locations, history and those special places to visit. The travel guides also provide information for those people looking for certain types of holidays, such as walking holidays in Madeira, or golfing holidays in Portugal. Atlantic is the choice for the discerning traveller who wants an easy to organise holiday with great experiences that give you those great holiday memories.
Justin Hodges, the Operations Director of the company said of the new website - "We took on-board the customer feedback about improving the booking process and also increasing the amount of information we provided for each hotel or pousada. The new website is a big step forward, although we know that we need to keep making improvements ongoing. We have always provided a lot of information as part of the Atlantic Holiday experience and incorporating live weather feeds and the detailed travel guides is a continuation of this."
The new Atlantic website not only offers complete holiday packages, but also offers flight and hotel only bookings as one of their services. You can visit the website at http://www.atlanticholidays.net.
About the Company
Atlantic Holidays is a UK-based package holiday company that offers holiday packages to its customers with scope for customization. Apart from offering holiday packages, the website also offers exclusive flight and hotel only booking service too. Atlantic Holidays is ATOL protected and is part of the Pestana Group.
Know more about the company by visiting their official website http://www.atlanticholidays.net/.