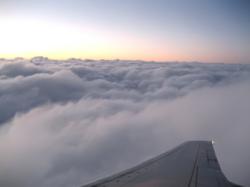 The future of travel technology is going to be focused on tools that are lighter, faster, and better-designed
New York, NY (PRWEB) May 10, 2011
ExpertFlyer.com, the premier air travel information tool offering complete and efficient ways to access the ever changing details of worldwide air travel information, has posted an interview with Michael Valkevich, Senior Global Account Manager at Amadeus, a leading provider of IT solutions, including Global Distribution Systems (GDS) to the travel and tourism industry. Today's travel industry is seeing rapid growth, high customer expectations, fierce competition and pressure on margins. In a challenging market with an ever-changing landscape that is driven by new technologies, new entrants, and new business models, Amadeus continues to look for ways to develop innovative technologies to help travelers navigate through a complicated and often frustrating process.
During his interview with ExpertFlyer, Michael Valkevich discusses some of the challenges in travel distribution and how changes in consumer behavior is actually helping to inspire technologies that will further customize and personalize the travel search and booking process for travelers, to their benefit.
"The future of travel technology is going to be focused on tools that are lighter, faster, and better-designed," explains Mr. Valkevich. "Having strong competition with good ideas is a positive thing for our industry because it shows the health of travel technology and that smart people are facing these challenges. Amadeus constantly looks outside its own groups and innovation labs to assure it is considering and evaluating any new approaches that can add value for our suppliers, partners, and subscribers."
"The GDS system is really the nucleus of the travel information and booking process and it is great to have Amadeus share their insight about how it works and what they are doing to improve the process for travelers, and the industry in general," says Chris Lopinto, CEO and Co-founder of ExpertFlyer.com. "ExpertFlyer will continue to invite leading companies in the travel industry to share their knowledge and expertise with travelers, through our One-on-One blog."
To read the entire interview with Michael Valkevich at Amadeus, please visit ExpertFlyer's One-on-One blog.
###