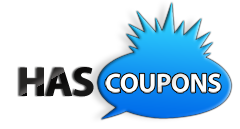 New York, NY (PRWEB) September 05, 2012
HasCoupons.com Presents: Top 5 Domestic Vacation Destinations.
#1 Miami, Florida
This destination offers an intense night life, gorgeous beaches, and for some reason the woman only seem to get younger. This location will exceed every expectation, spend afternoons on the white sandy beaches relaxing. Then by night fall be prepared for the adventure to start, Miami offers endless fun in bars and night clubs for the young successful bachelor this location will grant access to nights only in dreams.
Go to Miami and vacation like a star, check out Hotwire coupons for the best prices in airfare and lodging.
#2 New York, New York.
Now no matter if on vacation single, or with a family New York City has it all from the best night life to the world class museums. Every person should experience New York City at least once in their life. New York has some of the most important landmarks to experience in person. Take a ride to the top of the Empire State Building and catch a bird's eye view of the greatest city in the world.
Then spend a night out in the city that never sleeps. Experience the 24 hour night life with no last calls ever. Spend the night with New York City, and it will breathe life into the dullest person, turning them into a star. This city is known for turning dreams into a reality.
Fly into the city that never sleeps with tickets from Expedia.com, enjoy the great savings.
#3 San Francisco, California
California has some of the best cities, beaches, and forests to see, San Francisco has to be one of the most beautiful places in the country. For a great day at the beach start with Ocean Beach, whether there for relaxation or surfing this is place to be with over 13 million people visiting per year. If the beach is not the place for you, take in all the city has to offer in tourism with rides on the cable car and views of Alcatraz one the bay.
San Francisco offers it all with its fantastic culture, beaches, and rich in history for all to enjoy.
Book your hotel to the city on the bay with Hotels.com
#4 Orlando, Florida
This city will give you access to all that embodies Florida. Whether with family or traveling solo Orlando, Florida will not let you down. Orlando is a prime entertainment destination with Disney, Universals Studio's, and Sea World all within less than 30 minutes from each other.
Get away for an afternoon 45 minutes east take a trip to Cocoa Beach and enjoy a learning experience at Kennedy Space Center. Orlando is without a doubt the ultimate in family vacation, this location will put a smile on any ones face.
Best offers on travel can be found at Easyclicktravel.com
#5 Hawaii. Looking for a trip to paradise? The archipelago of Hawaiian Islands will not drop the ball with offering the most breath taking views. Take a trip to Haleakala National Park and get a chance to see a dormant volcano in person.
Why not try snorkeling, surfing, and even wind surfing one of the many beautiful beaches along the Maui coast.
Hawaii is sure to offer the greatest vacation adventure in the Pacific Ocean. Get the best deals on flights to Hawaii with Cheapoair.com
As always be sure to check out Hascoupons.com for the best deals on web with over 4,000 retailers to choose from. Also remember to Christmas is creeping book your amazing vacation today check back for more updates to traveling from Hascoupons.com.