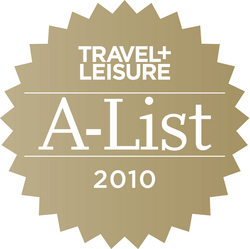 Today's traveler is seeking to experience the uniqueness and character of a destination. This is the primary reason to hire the services of a South America destination travel expert.
Miami Beach, FL (PRWEB) October 11, 2010
For the sixth year in a row, Travel & Leisure Magazine, an American Express publication, has recognized Eric Sheets and Latin Excursions as one of the top travel agents in the world. The publication, which covers top travel destinations, has published their A-list of the top tour and travel agents for over a dozen years. Eric has been in the travel industry for more than a decade, specializing in luxury tours, personalized travel, unique travel experiences, and small ship cruises. His company, Latin Excursions (http://www.latinexcursions.com) of Bal Harbour, FL, specializes in South American destinations, and the Galapagos Islands. Customer service and attention to detail has distinguished Mr. Sheets and the roster of agents at Latin Excursions , from the thousands of other Agents, and earned him this award for six consecutive years.
Eric Sheets and his staff of South America travel experts have been designing custom trips and meeting clients' specific needs for many clients from all over. Whether in person, by phone or email. The expert advisors and travel professionals at Latin Excursions take pride in exceeding client expectations of service and product. Latin Excursions clients travel with confidence knowing that knowledgeable, caring people are attending to the minutia of each detail that ensure a high quality journey.
South America has become a destination in high demand since it provides authentic nature experiences in remote magical regions, while providing unique and very charming types of accommodations. A focus on top guides, unique travel experiences not found in most places, and exceptional on the ground handling, is what helped Latin Excursions earn this travel award. Selecting the right options for each client and the art of creating personalized high quality journeys, is what Latin Excursions does best!
Latin Excursions approach to travel offers the opportunity to slow down and take part in something that is authentic, meaningful and real. Travelers can avoid what has become a part of modern tourism, and instead seek out experiences that resonate with authentic local life carried on according to its own natural rhythm. Guests avoid the boredom of programs with tourist guides and focus instead on the genuine passion of local characters who bring alive their world through their stories. Today luxury travel goes beyond staying at a five-star resort, and the recommendations that so often make a trip memorable cannot easily be found online or in travel guides. This is the benefit of using an award winning destination travel specialist like Eric and his organization.
Eric Sheets summarizes that, "Today's traveler is seeking to experience the uniqueness and character of a destination. This is the primary reason to hire the services of a South America destination travel expert."
About Latin Excursions - Founded in 2001 by Eric Sheets, and headquartered in Miami, Florida, Latin Excursion has regional offices throughout Central and South America and the Galapagos Islands. Specialty trips include personal hosts and guides, luxury travel arrangements, unique lodging and deluxe accommodations, privileged access to local events, visits to private retreats, soothing spa treatments, spectacular dining, plus private shopping and sightseeing. Latin Excursions is fully licensed by the state of Florida, and fully insured and bonded and meet United States regulations that are required by law.
###