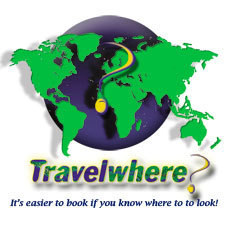 We know FlightMaps has a winning formula using Google Maps and our powerful flight search facility.
Shalden, Hampshire (PRWEB) April 30, 2009
Announcing the introduction of Travelwhere FlightMaps over Google mapping, Ian Champness, the company's founder, claims this feature is the first travel planning website in the UK to use Google mapping with a visual flight search and online booking service. FlightMaps combine geographical airport routes display with flight search functionality to check availability and prices from Scheduled, No Frills and Charter flight airlines.
Putting destination and UK airport route searching onto Google maps as a visual presentation is part of the Travelwhere differentiation. Ian Champness says "This development sits very comfortably with what we are trying to deliver as part of our map based holiday search and travel planning portal, and adds one more feature in the delivery on our strap line, it's easier to book if you know where to look!"
In addition to the highly intuitive visual presentation using Google Maps, Travelwhere FlightMaps concentrates on user convenience and cuts through the frustrations which are all too common in many flight booking systems. "Our Multiple search of airlines on the route selected offers visitors maximum choice in the minimum of time", says Champness.
"Most web based flight search systems let you enter any outbound airport from the UK to anywhere overseas without validating whether any airlines actually fly on those routes. This can be hugely frustrating and irritating for the consumer, when X seconds later the flight search results come back to tell the user there are no flights! Worse still, most do not then tell you there are no flights on the route, which can waste even more time if you have re-chosen on another date."
"We only show valid routes on our FlightMaps, added Champness,"so this is a service we think will provide convenience and choice in one stop and help consumers save a huge amount of time in hunting through multiple airline sites to see if that airline flies there!"
"We know FlightMaps has a winning formula using Google Maps and our powerful flight search facility." added Champness. "At the initial press announcement, we had a 500% increase in traffic from Travel-oriented news sources, which indicates that the marketplace recognises an idea whose time has arrived".
The launch roll-out features 11 popular European and Mediterranean leisure travel destination countries where we show more than 140 routes from 31 UK airports.
"In our next release, we will add another 24 destination countries and we are working on a White Label version of Travelwhere's FlightMaps feature for third-party web publications, including content-hungry newspaper and lifestyle websites".
FlightMaps are currently featuring UK airports to airports in France, Italy, Spain, Portugal, Canary Isles & Malta.
Contact:
Press Desk
Travelwhere Ltd
Shalden
Hampshire
###