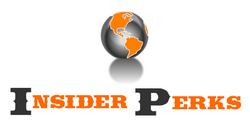 What we're doing for tourism attractions around the world is breaking all the traditional rules
Avon, OH (PRWEB) April 21, 2010
Insider Perks, the world's first website dedicated to professional unbiased travel videos, today announced the completion of its new world travel guides which will offer users exclusive looks inside the most popular destinations around the world using the power of HD video.
While filming for its travel website at locations around the world, Insider Perks worked closely with local museums and tourist attractions in order to both facilitate filming as well as offer them the opportunity to use our finished travel videos, free of charge, to promote themselves online.
"What we're doing for tourism attractions around the world is breaking all the traditional rules," said Brian Searl, President of Insider Perks. "We're offering a service that other companies would charge thousands of dollars for, absolutely free."
Recent locations where Insider Perks has filmed tourism videos include Cleveland, Washington DC, Detroit and Orlando. In each city Insider Perks has worked closely with the local visitors bureau whenever possible to ensure it is filming the most popular attractions, restaurants and hotels.
Insider Perks distributes all of the content it produces for its travel website through social media, news outlets, and other reputable sites in addition to its own travel website in order to maximize the exposure for each city and each attraction. Several videos produced by Insider Perks have already been featured nationally by major news outlets including CNN which has offered those tourism attractions even greater publicity as a result.
The attractions featured throughout the site were all filmed within the last year to ensure accuracy and the finished tourism videos are now available in HD quality for any and all who are planning a vacation or who simply want to discover new places they might otherwise have not been able to experience.
New filming trips are already in the planning stages as Insider Perks continues to expand its library of unique and compelling travel content. Major cities being looked at for future trips in 2010 include New York City, Chicago, Pittsburgh, Indianapolis and more.
"We love to travel and if we can show the world to someone who may not have the chance or the means to experience it themselves then it makes it all worthwhile," said Brian Searl.
About Insider Perks:
Launched in March 2009, InsiderPerks.com is the first website to focus on professionally produced travel videos. The site now offers over 2000 tourism videos showcasing the attractions and amenities of over 200 destinations from around the world and continues to plan future trips to build on its library of unique travel content and bring the world to your living room.
###