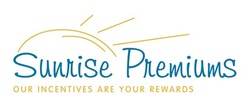 Multiple-voucher discounting is never permitted on anything you buy using vouchers
NEW YORK (PRWEB) May 21, 2008
Steven Kessler, Sunrise's President and Founder, suspects that industry competitors will first see his move as "unprecedented" and "unprofitable" however for the NY-born and bred Kessler, an industry pacesetter since starting SPC in 2001, the plan is simple. "We're pushing the doors wide open, with both hands, so small- to medium-sized businesses can take advantage immediately, and recognize Sunrise Premiums as the world-wide leader in travel (consolidators) in the U.S. I'll take my chances with being the good guy, every day of the week."
How Travel Vouchers Work
SPC inventories huge blocks of travel options, then wholesales travel vouchers (hotel rooms, airfares, cruises) at 60-90% off retail; B2B sales only. Upon sale, clients own title to hundreds (even thousands) of coded vouchers, with all original traveling privileges intact. Subsequently, companies incorporate "travel rewards" into their marketing strategies, direct response campaigns, traffic boosters, special promotions, on-line traffic, in addition to differentiating themselves from their competition. The tempting vouchers expedite the prospecting and sales cycle and increase rapid closure (all for a negligible cost, sometimes as low as $22); prospective customers, existing customers and employees all win. A flurry of calls from Indiana started reaching Sunrise as of Monday, the first state selected for this week's implementation.
"The vouchers are gold," explains Sheldon Lederman at SPC's South East Travel Bureau in Pompano, FL. "I note the responses we get from business executives when they're first given the 'key to the lockbox,' because these offers are not customarily publicized. If you own a business and you're not gifting these 'negligibly-priced' travel vouchers to your prospects and customers, you're leaving money on the table. I'd estimate about another 10% gross, semi-annually."
When end-users (travelers) activate their land, sea or air vouchers (valid for 1-year), they are then afforded other discounts, including gas rebates. Kessler notes that, "Multiple-voucher discounting is never permitted on anything you buy using vouchers" -- so in essence Kessler's formula allows consumers additional full discounts on upgrades, car rentals, attractions, restaurants, etc. instead of just one.