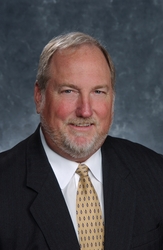 Employment Productivity, Compensation and Expectations
Minneapolis, MN (Vocus) February 17, 2009
Today, Travel Leaders (formerly Carlson Wagonlit Travel Associates) is announcing its wide array of 2009 educational and training opportunities it is offering to Travel Leaders members (Associates) throughout the United States. In addition to its successful Academy of Business Excellence training and its proprietary Certified Travel Specialist program, Travel Leaders is offering everything from live workshops to training modules specifically designed for Travel Leaders experts to access and study at their leisure.
"Differentiating true travel experts from mere travel agents is the first-hand knowledge of everything from specific niches to destinations, the capacity for counseling clients with recommendations based on experience over handing out brochures, and the understanding gained from carefully listening to each client from the outset," explains Roger E. Block, CTC, president of Travel Leaders Associates. "Our Travel Leaders experts understand that by taking proactive measures to build stronger foundations during these difficult economic times, they have one of those rare opportunities to truly focus on improving themselves. Now is the time to invest in your talent."
While acknowledging the great strides that Travel Leaders and the travel agency community have made in helping consumer media understand the continued viability of the venerable travel agent, Block cautions, "We must redouble our efforts in demonstrating exceptional value every day particularly at a time when consumers are questioning every single discretionary dollar they spend. When it gets right down to it, all we are selling is our expertise and knowledge - the ability to make our clients' travel, whether for vacations or business, perfect. Travel Leaders stands ready to help our Associates and their agents sharpen their expertise and knowledge even further."
Key Travel Leaders educational offerings for 2009 include:
Certified Travel Specialist Program - Travel Leaders' proprietary Certified Travel Specialist designation is the only travel industry certification requiring each travel specialist to complete a minimum of 195 credits in five advanced modules - including those from travel's most respected, leading educational organizations.
Academy of Business Excellence (ABE) - This three-day Travel Leaders in-depth training introduces new Associate owners and managers to Travel Leaders resources, strategies and products, and also serves as an excellent refresher course for existing Associates and agents on how they can maximize marketing, preferred suppliers, technology and public relations to their agency's benefit.
Net Conferences - Already this year, Travel Leaders has convened a variety of Net Conferences including "Understanding Social Networking/Media & How to Make it Work for You," "Employment Productivity, Compensation and Expectations" and "Selling Land-Based Vacations." A wide selection of other Travel Leaders Net Conferences will be held throughout the year. Travel Leaders records all Net Conferences and makes them available via Mercavia.com (Travel Leaders' password-protected Extranet site exclusively for Associates).
Podcasts - Travel Leaders has begun offering a variety of podcasts that Associates and agents can listen to whenever their schedule permits. One track is specifically geared toward corporate-oriented Travel Leaders Associates; a second track features "Sales Nuggets" that enable Associates to get their sales activity back on track with two-minute nuggets of information.
Web-Based Training - Because Travel Leaders encourages its Associates to take advantage of its full suite of products and tools, it offers training on its proprietary Q3 CRM tool and its ability to query data via a Web-based program. Travel Leaders also provides other benefits, ranging from scripts for making proactive prospecting calls to training on how to use Microsoft products.
Workshops - Travel Leaders also provides advanced level, live training for both corporate and leisure-oriented Associates. Leading agents are prime candidates for participating in one of Travel Leaders' exceptional, hands-on workshop opportunities, including such topics as:

Business Travel Sales - An advanced, comprehensive one-day workshop focusing on Travel Leaders' proprietary systematic process to help corporate-oriented experts find and win corporate accounts.
RFP and Proposal Writing - An advanced level one-day workshop that provides essential insights into the evaluation processes used by many companies when selecting a travel services provider, as well as strategies for creating impactful and distinctive responses to RFPs to distinguish Travel Leaders agencies from their competition.
Setting Yourself Apart, Corporate Account Management - An advanced level one-day workshop to be used in tandem with the "Business Travel Sales" and "RFP and Proposal Writing" courses that focuses on delivering high-level measurements and cost containment measures for companies in addition to delivering personalized customer service.
Focus on the Customer - This advanced one-day workshop is designed to increase client satisfaction while building loyalty by surpassing expectations and exceeding ten standards of service excellence.
Leisure Sales XP - This accelerated and proprietary one-day workshop empowers agents to better qualify clients and provide expert counsel as they build long-term relationships.
New education and training opportunities will be added throughout 2009. Travel Leaders Associates can monitor Mercavia.com and Travel Leaders' numerous other communications vehicles to learn what the latest opportunities are.
"We are proud to offer something for virtually everyone in our Travel Leaders offices," Block added. "Invest now in your talent. Doing so can pay enormous dividends once the economy picks back up again, and you just might find that it will help improve your business sooner than later."
When your journey includes us, you travel better. To learn how to enroll in the Travel Leaders Associate Program, call 1.866.225.9026.
###