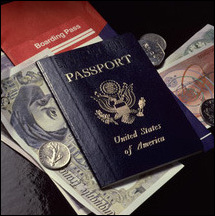 Securing your passport early will allow you to travel wherever and whenever you want.
Pennington, N.J. (PRWEB) November 2, 2006
In response to changing federal passport regulations, IndependentTraveler.com has introduced the Passport Center. This comprehensive resource for travelers includes passport deals, checklists and applications, safety tips, and deadlines. While the deadlines themselves may be changing, one thing remains constant: eventually you will need a passport for all international travel. Act sooner rather than later and you could get that passport for free.
Leave it to the editors at the Independent Traveler to unearth passport deals and early-bird incentives by select tour operators and resorts, which include a free passport (worth about $100) with the cost of your vacation.
But even if you can't take advantage of these deals, getting a passport is just a click away on IndependentTraveler.com. The site takes the guesswork out of the passport application process by explaining the different regulations for children, first-time applicants, and renewals. Direct links to forms and expeditor services make getting your passport quicker and easier than ever. And with the January 8, 2007 deadline for air travel just around the corner, it pays to act now.
"With so many people needing a passport, there could be a backlog of applications," says Independent Traveler's Sarah Schlichter. "Securing your passport early will allow you to travel wherever and whenever you want."
The deadline for air travel is January 8, 2007, while the deadline for cruise and land-based is tentatively set for January 2008. Check the Passport Center to see the latest updates and how they may affect your vacation plans.
About IndependentTraveler.com
IndependentTraveler.com first launched as a travel forum on America Online in 1990 and quickly established its credentials as an authoritative Internet resource for objective travel information. Over the past 13 years, IndependentTraveler.com has developed a loyal following as it expanded to include extensive travel resources, travel bargains, recommendations, trip reports and message boards.
IndependentTraveler.com is published by The Independent Traveler, Inc., a privately held New Jersey corporation, which also publishes Cruise Critic.
###