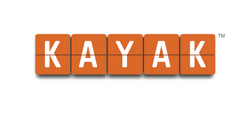 Mobile travel search is a major focus of our product innovation. People want to know how much different airlines charge for checking bags, so we're pleased to add this feature to our iPhone app
Norwalk, CT (Vocus) February 17, 2010 –
KAYAK, the world's leading travel search engine, released a new version of the KAYAK for iPhone application that integrates the site's baggage fees tool (http://www.kayak.com/airline-fees). Coming only two months after the company launched a major upgrade to the application, the updated app also adds new flight, hotel, and car rental search capabilities.
"Mobile travel search is a major focus of our product innovation. People want to know how much different airlines charge for checking bags, so we're pleased to add this feature to our iPhone app," said KAYAK Chief Architect, Bill O'Donnell.
New features and upgrades to the KAYAK for iPhone app (http://www.kayak.com/iphone) include:

Baggage fees tool
Flight tracking
Additional flight search filters
Hotel search by name
Hotel photos
Maps for hotel and car rental searches
Faster search results for flight, hotel, and car rental search
E-mail share for search results
In addition to the free KAYAK for iPhone app, KAYAK also updated the paid version of its iPhone app, KAYAK First Class, that includes the ability to search for first and business class airline fares. The company also plans to include these new features in upcoming updates to its Android and BlackBerry applications.
Visit the App Store in Apple's iTunes or on an iPhone to download KAYAK for iPhone version 2.2.
Company Overview
KAYAK helps people find the best travel choices by comparing hundreds of travel sites at once. The site provides powerful flight, hotel, car rental, and vacation search, as well as travel search applications for mobile devices. The company has local sites in the US, UK (kayak.co.uk), France, Germany, Italy, India, Spain, and several other countries, and also operates travel search site SideStep and hotel review and information site TravelPost. Visit kayak.com and kayak.com/mobile to learn more.
For more information, contact:
Robert Birge, Chief Marketing Officer
prcontact(at)kayak(dot)com
# # #