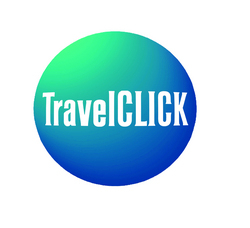 Chicago, IL (PRWEB) July 25, 2008
TravelCLICK,Inc.,the leader in online marketing hotel ecommerce solutions and a top source of independent hotels worldwide for travel agents and corporate travel managers, will showcase its comprehensive portfolio of unique independent hotels at the National Business Travel Association Show in Los Angeles from July 27-30.
TravelCLICK offers independent properties with a strong sense of character--each providing a unique stay experience. The portfolio includes a wide range of properties for almost every price range and travel need, from exclusive luxury resorts to limited service properties.
Booked on chain codes WV, LM, and VE, TravelCLICK's independent hotel collection offers a satisfying guest stay alternative for corporate travelers desiring a unique experience:

Thousands of hotels worldwide covering all major destinations
Luxury resorts, business hotels, conference centers, and more
Full range of budget options for every travel need
To simplify processes for travel agents and corporate travel managers, TravelCLICK provides current inventory and accurate rate information--including best available rate (BAR) to ensure competitive pricing--as well as preferred last room availability.
For more information on the TravelCLICK hotel portfolio, visit TravelCLICK at NBTA in booth #2455 or email info@travelclick.net.
About TravelCLICK, Inc.- http://www.travelclick.net
TravelCLICK is the leading provider of ecommerce solutions that increase bookings and optimize revenue for hotels worldwide. Under chain codes WV, LM and VE, TravelCLICK represents a growing portfolio of unique independent hotels that offer an alternative to a brand hotel stay for travel consumers around the world. To aid its hotels in driving demand and online conversion, the company offers a full set of solutions including reservations and distribution management, market intelligence-based decision support, and hotel marketing services featuring Internet marketing and GDS media. Serving the hospitality industry since 1999 and headquartered in the Chicago area, TravelCLICK serves more than 13,000 hotels in 140 countries.
Contact:
TravelCLICK, Inc.
Katrina Pruitt-Andrews, Director of Marketing
kpandrews(at0travelclick.net
+1 410 257 9154
http://www.travelclick.net/?campaign=prwebNBTAJune242008
###