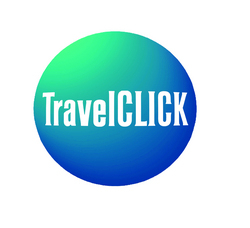 Earning the leadership position for website design in our industry is a significant accomplishment for TravelCLICK and our clients, who use their websites as an online storefront to drive bookings and revenue
Chicago, IL (PRWEB) September 18, 2008
TravelCLICK, the leader in hotel ecommerce solutions, has won 16 awards for website design excellence in the Web Marketing Association's 2008 International WebAward competition - nearly doubling its achievement in 2007, when it received 9 awards. With industry-leading website design and its award-winning booking engine iStay, named also by the Web Marketing Association as the best web interactive application for the hotel and lodging industry, TravelCLICK is setting the industry standard for online conversion of web direct business.
The premier award event for website developers worldwide, this year's WebAward competition considered more than 2,400 sites from 45 countries in 96 industry categories. TravelCLICK won the most awards in the hotel and lodging category, catapulting to a leadership position for hotel industry web design. Across all categories, it was one of only five companies winning 16 or more awards this year. Entries were judged on design, copy writing, innovation, content, interactivity, navigation, and use of technology.
"Earning the leadership position for website design in our industry is a significant accomplishment for TravelCLICK and our clients, who use their websites as an online storefront to drive bookings and revenue," said Shane Ettestad, Vice President of Product Management, Internet Marketing Solutions. "These sites are not only attractive visual representations of their properties; they convert up to 30 percent of total business for our hotels, making them a vital revenue channel in the constantly evolving online travel industry."
TravelCLICK-designed sites awarded "Outstanding Website" include Hotel Gansevoort (http://www.hotelgansevoort.com) and Avenue Hotel Chicago (http://www.avenuehotelchicago.com). Sites awarded the "Standard of Excellence" in hotel and lodging include:

Gansevoort South (gansevoortsouth.com)
Arizona Inn (arizonainn.com)
Sirata Beach Resort & Conference Center (sirata.com)
Grande Colonial La Jolla (thegrandecolonial.com)
Dana Hotel & Spa (danahotelandspa.com)
Trump Entertainment Resorts (trumpcasinos.com)
Classic Resorts (classicresorts.com)
Explore the Grand Canyon: IMAX (explorethecanyon.com)
IMAX 3D Myrtle Beach (imax3dmyrtlebeach.com)
Niagara Falls Adventure Theater (imaxniagara.com)
IMAX Theater Niagara Falls (niagaramovie.com)
Aria Hotel Prague (ariahotel.net )
Also, TravelCLICK received a Standard of Excellence award for its own site (http://www.travelclick.net), as well as a B2B Standard of Excellence award.
"Compelling design and the ability to convert online shoppers into high-value guests through the iStay booking engine is the winning combination that TravelCLICK delivers to its customers," added Andrew Mantis, Senior Vice President of Product Marketing and Management at TravelCLICK. "Statistics tell the story. In head-to-head comparisons, iStay has delivered more than double the conversions with an average reservation value 13 percent higher than other booking technology. Customers who select TravelCLICK are experiencing revenue increases of up to 33 percent, year over year."
The WebAward competition was judged by a team of independent Internet professionals representing the various relevant disciplines of website development. Judges included members of the media, advertising executives, site designers, corporate marketing executives, content providers, and Webmasters. The Web Marketing Association is an independent organization founded with the purpose of evaluating and recognizing excellence on the worldwide web.
TravelCLICK's complete hotel Internet marketing solutions include design, content management, search engine optimization, pay-per-click marketing, email marketing, and linking strategies that increase online bookings and overall hotel profitability. Along with iStay, these solutions provide the absolute highest converting platform of consumers to bookers, and more important, help hotels leverage competitive revenue management techniques to maximize the profitability of every transaction.
About TravelCLICK Inc.
TravelCLICK (http://www.travelclick.net) is the leading provider of ecommerce solutions that help hotels sell rooms smarter and drive long-term profitability. TravelCLICK helps hotels maximize asset ROI by combining innovative market analysis and proven industry best practices with advanced technology to develop and implement high-return strategies. The company offers a full set of solutions including distribution services, market intelligence-based decision support, emarketing, and professional services. Serving the hospitality industry since 1999 and headquartered in the Chicago area, TravelCLICK has more than 13,000 customers in 140 countries.
Contact:
TravelCLICK, Inc.
Katrina Pruitt-Andrews, Director of Marketing
(Phone) +1 410 257 9154
(Email) kpandrews @ travelclick.net
300 North Martingale
Suite 500
Schaumburg, IL 60173
http://www.travelclick.net/?campaign=PRWebWebAwardsSept182008
###