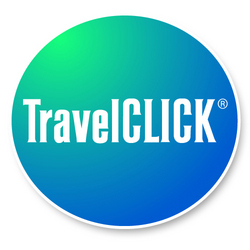 Chicago and Barcelona (PRWEB) September 16, 2009
Networking will overtake shopping--and one-way or flat communications such as email--to become the second most-popular online activity by 2012. Hoteliers have no choice but to understand the social network channel quickly, or be left behind. To help hoteliers, TravelCLICK continues its global seminar series with free seminars in Vienna and Athens on hotel Internet marketing best practices. Participants will learn about the latest trends in their region, how social networking sites, such as Facebook and Twitter, can increase online visibility and engage guests, and how they can leverage networking for maximum return on investment.
The seminars will feature local speakers from TripAdvisor and Google. They will provide practical strategies and tactics that help hotels to leverage the social media phenomenon and maximize visibility and brand awareness. Topics include:

Social media: Marketing smart to leverage the power of this free channel
Effective search marketing: Maximizing organic and pay-per-click campaigns
Portal sites: Targeting shoppers based on their desired stay experience
Web networking: Engaging social networking and review sites to build community
Our latest seminar dates and times:
Vienna: 22 September 2009 Athens: 21 October 2009
14:00 - 18:00 14:00 - 18:00
Hilton Vienna The Metropolitan Hotel
Am Stadtpark 1 385, Syngrou Ave
1030 Vienna 17564 Athens
Austria Greece
To register, send an email to internationalsales(at)travelclick.net and indicate which session you will attend.
With more than 30 awards for hotel website design and online marketing in 2008, TravelCLICK will share its expertise and proven strategies for driving direct demand during these seminars. Its comprehensive suite of digital agency services includes award-winning website design, content management, search engine optimisation, pay-per-click advertising, and social marketing optimisation.
About TravelCLICK, Inc.
Celebrating its ten year anniversary, TravelCLICK, the leader in hotel ecommerce solutions, provides a continuous flow of high-value online bookings to hotels worldwide. A uniquely comprehensive one-stop solution, TravelCLICK offers business intelligence, distribution solutions and digital agency services delivered with personal attention and local market expertise. With revenue optimization experts in every global market, we help our clients make better business decisions, generate greater demand from the right mix of channels, convert more shoppers to high-value guests, and increase revenue and profitability. Serving the hospitality industry for ten years, TravelCLICK has more than 14,000 customers in 140 countries with offices in Barcelona, Baltimore, Chicago, Dubai, Houston, Phoenix, Melbourne, Shanghai, and Tokyo.
TravelCLICK is a registered trademark of TravelCLICK, Inc. All other marks are property of their respective owners.
Contact:
TravelCLICK, Inc
Katrina Pruitt-Andrews, Director of Marketing
Phone: +1 410 257 9154
Email: [email protected]
300 North Martingale
Suite 500
Schaumburg, IL 60173
USA
http://www.travelclick.net/?utm_id=512
Jerome Wise/LONDON
+44 79 700 100 80
jwise (at) travelclick (dot) net
###