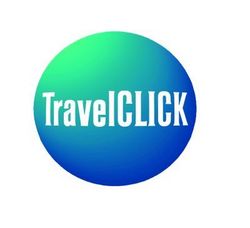 We are applying Google best practices and customizing them for the unique needs of the hospitality industry
Chicago and Barcelona (Vocus) February 17, 2009
TravelCLICK, the leader in hotel ecommerce solutions, announced today that it is entering into a strategic agreement with Google to become an authorized reseller of Google's AdWords™ online advertising program. AdWords is designed to help businesses of all sizes leverage the power of the web to find new customers. It delivers relevant ads when users search for specific products and services, such as hotels or resorts.
The alliance with Google reinforces TravelCLICK's leadership position in hotel Internet marketing for the hospitality space, extending this global capability to include the delivery of Google's AdWords to hotel businesses worldwide through the local expertise of its regional sales consultants.
"We are applying Google best practices and customizing them for the unique needs of the hospitality industry," said John Hach of TravelCLICK. "By establishing this relationship with Google, TravelCLICK is setting global standards for paid search in our industry. With local market search customization--driven by our regional hotel Internet marketing experts--hotels can efficiently tap into the power and reach of the Google AdWords online advertising platform to reach more potential customers worldwide."
Google's AdWords provides a cost-effective, efficient way for businesses of all sizes to advertise their products and services at exactly the time their customers are looking for them. Using the cost-per-click (CPC) model, businesses can select and bid on keywords related to what they are selling and pay only when an interested user clicks on their ads. Advanced targeting options, customizable ads, and detailed reporting enable advertisers to evaluate the benefits and performance of their CPC advertising efforts.
With this new capability, TravelCLICK brings even more power to its comprehensive hotel Internet marketing solution which includes award-winning website design, robust content management, customized landing pages, search engine optimization, pay-per-click advertising, email marketing, and linking--all designed to drive bookings through a hotel's most profitable channel, its own website.
About TravelCLICK Inc.
TravelCLICK, the leader in hotel ecommerce solutions, provides a continuous flow of high-value online bookings to hotels worldwide. A uniquely comprehensive one-stop solution, TravelCLICK offers market intelligence, distribution, electronic marketing, and media solutions delivered with personal attention and local market expertise. With revenue optimization experts in every global market, we help our clients make better business decisions, generate greater demand from the right mix of channels, convert more shoppers to high-value guests, and increase revenue and profitability. Serving the hospitality industry since 1999, TravelCLICK has more than 13,000 customers in 140 countries with offices in Barcelona, Chicago, Dubai, Houston, Phoenix, Melbourne, Shanghai, and Tokyo.
TravelCLICK is a registered trademark of TravelCLICK Inc. Google and Adwords are trademarks of Google Inc.
Contact:
TravelCLICK, Inc
Katrina Pruitt-Andrews, Director of Marketing
Phone: +1 410 257 9154
Email: kpandrews(at)travelclick(dot)net
300 North Martingale
Suite 500
Schaumburg, IL 60173
USA
http://www.travelclick.net/?Campaign=PRWebGoogleagreefeb172009
###