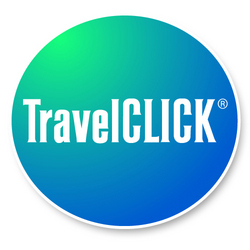 Helen's leadership and public company CFO experience are important additions to TravelCLICK at this stage of the company's development
Chicago, IL (PRWEB) August 13, 2009
TravelCLICK, the leader in hotel ecommerce solutions, today named Helen E. Wallace as its new Chief Financial Officer (CFO). Reporting to TravelCLICK's President and Chief Executive Officer, Robert Post, Wallace will oversee all of TravelCLICK's global financial operations as well as spearhead key strategic initiatives focused on enterprise systems integration and international standards compliance.
"Helen's leadership and public company CFO experience are important additions to TravelCLICK at this stage of the company's development," said Robert Post. "Her financial management skills, international business knowledge, and solid reputation in the financial community will build on our track record of financial strength as we position the company for future growth events."
Before TravelCLICK, Wallace successfully completed a turnaround and ultimate sale of a multi-property resort company, American Skiing Company, first as Senior Vice President and then as CFO and Corporate Treasurer. With experience in technology and international business, her previous positions included Chief Financial Officer of Cyrano Sciences, Inc., in Pasadena, California; Vice President & Director of Citigroup's Asia Business Development/Mergers & Acquisitions group based in the company's Singapore regional offices; International Chief Financial Officer with Hubbell, Inc., based in its regional offices in Singapore; and Director of Finance, Director of Tax and Corporate Treasurer for Esprit de Corporation based in San Francisco. Wallace spent the first nine years of her career in public accounting including time with the firm Touche Ross in its Los Angeles and San Diego offices.
Despite the global downturn in Hospitality, TravelCLICK continues to grow year over year based on the strength of its people, revenue management expertise, and a unique combination of products and services designed to improve hotel revenue and profitability. Serving the hospitality industry since 1999, TravelCLICK has a global customer base of 14,000 hotels in 140 countries--with 45 percent of business coming from outside the Americas. And with annual revenue in excess of $175 million, the company has been and remains consistently profitable.
"It's exciting to be part of an innovative organization, one with the insight and answers that help hoteliers outperform even their most savvy online competitors," said Wallace. "TravelCLICK's depth of knowledge in optimizing revenue and providing business intelligence--along with proven experience in digital marketing--has built the foundation for even greater growth in the years ahead."
About TravelCLICK, Inc.
TravelCLICK, the leader in hotel ecommerce solutions, provides the critical capabilities to generate a continuous flow of high-value online bookings for hotels worldwide. A uniquely comprehensive solution, TravelCLICK offers market intelligence, distribution, electronic marketing, and media solutions delivered with personal attention and local market expertise. With revenue optimization experts in every global market, we help our clients make better business decisions, generate greater demand from the right mix of channels, convert more shoppers to high-value guests, and increase revenue and profitability. Serving the hospitality industry since 1999, TravelCLICK has more than 14,000 customers in 140 countries with offices in Barcelona, Baltimore, Chicago, Dubai, Houston, Phoenix, Melbourne, Shanghai, and Tokyo.
TravelCLICK is a registered trademark of TravelCLICK, Inc. All other marks are property of their respective owners.
Contact:
TravelCLICK, Inc
Katrina Pruitt-Andrews, Director of Marketing
Phone: +1 410 257 9154
300 North Martingale
Suite 500
Schaumburg, IL 60173
USA
http://www.travelclick.net/?utm_id=508
# # #