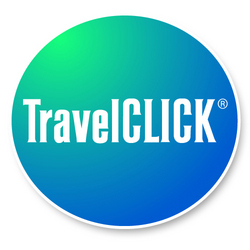 With the Internet as the primary source of bookings for our hotel, strong website design is a basic requirement
Chicago, IL (PRWEB) September 21, 2009
TravelCLICK, the leader in hotel ecommerce solutions, has won 20 awards for website design excellence, including the Best Hotel and Lodging Website, in the Web Marketing Association's 2009 International WebAward competition. With industry-leading website design and its award-winning booking engine iStay®, named also by the Web Marketing Association as the best web interactive application for the hotel and lodging industry, TravelCLICK has emerged as the premier digital agency for the global hospitality industry.
This year's competition for website agencies worldwide drew more than 2,000 sites, from 45 countries that were judged in 96 industry categories. TravelCLICK won the most awards in the hotel and lodging category, ranking third overall of top agency winners. Entries were judged on design, copy writing, innovation, content, interactivity, navigation, and use of technology.
TravelCLICK also won the Best Hotel and Lodging Website Award for the Albert Hotel in Riga, Latvia (alberthotel.lv). The Albert Hotel is a unique budget hotel named after Albert Einstein and known for its modern design. The goal of the website redesign was to capture the character of the property and improve the online guest experience. Featuring "dynamic best rate" on the home page and clean, simple navigation, the new site provides an enhanced guest experience and communicates the true spirit of the hotel.
"With the Internet as the primary source of bookings for our hotel, strong website design is a basic requirement," said Petr Divis, General Manager of the winning Albert Hotel. "TravelCLICK delivers award-winning design -- and more. They provided a comprehensive understanding of consumer shopping behavior, conversion technology, and how to drive traffic through search marketing strategies, helping us maximize bookings through our website."
TravelCLICK received four Hotel and Lodging Outstanding Website Awards and fifteen Standard of Excellence Awards.
TravelCLICK-designed sites awarded "Outstanding Website" include:

Hotel Le Bleu (hotellebleu.com)
Broughton Hospitality (broughtonhospitality.com)
Jet Luxury Resorts (jetluxuryresorts.com)
La Amada Hotel (laamadahotel.com)
Sites awarded "Standard of Excellence" include:
Hacienda Tres Rios Resort (haciendatresrios.com)
Sycuan Resort (sycuanresort.com)
Charles Hotel Group (cgh305.com)
Hotel DuPont (hoteldupont.com)
Hotel Giraffe (hotelgiraffe.com)
Dakota Mountain Lodge (dakotamountainlodge.com)
Hotel Monteleone (hotelmonteleone.com)
Savoy Suites (savoysuites.com)
Skytop Resort (skytop.com)
Trump International Beach Resort-Miami (trumpmiami.com)
Hotel Rey Juan Carlos (hrjuancarlos.com)
Sala Resorts & Spas (salaresorts.com)
Diplomat Hotel (diplomathotel.com.au)
ANA Hotel Group (anahotels.ro)
Madison Hotel (madisonhotelmemphis.com)
With TravelCLICK's Digital Agency, hotels have a one-stop resource for managing all electronic channels, planning and executing personalized, powerful digital marketing campaigns, increasing online visibility -- and ultimately, booking more direct business on the web. In 2008 alone, TravelCLICK received more than 30 awards for excellence in hotel Internet marketing. Along with website design, Digital Agency solutions include content management, search engine optimization, pay-per-click advertising, social marketing optimization, and integration with the award-winning web booking engine iStay®, as well as the industry's most complete -- and measurable -- travel agent media products.
The WebAward competition was judged by a team of independent Internet professionals representing the various relevant disciplines of website development. Judges included members of the media, advertising executives, site designers, corporate marketing executives, content providers, and Webmasters. The Web Marketing Association is an independent organization founded with the purpose of evaluating and recognizing excellence on the worldwide web.
About TravelCLICK Inc.:
Celebrating its ten-year anniversary, TravelCLICK, the leader in hotel ecommerce solutions, provides a continuous flow of high-value online bookings to hotels worldwide. A uniquely comprehensive one-stop solution, TravelCLICK offers business intelligence, distribution solutions, and digital agency services delivered with personal attention and local market expertise. With revenue optimization experts in every global market, we help our clients make better business decisions, generate greater demand from the right mix of channels, convert more shoppers to high-value guests, and increase revenue and profitability. TravelCLICK has more than 14,000 customers in 140 countries with offices in Barcelona, Baltimore, Chicago, Dubai, Houston, Phoenix, Melbourne, Shanghai, and Tokyo.
TravelCLICK, Inc
Katrina Pruitt-Andrews, Director of Marketing
Phone: +1 410 257 9154
Email: kpandrews@travelclick.net
300 North Martingale
Suite 500
Schaumburg, IL 60173
USA
http://www.travelclick.net/?utm_id=513
###