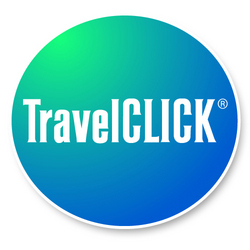 Joie de Vivre has long been an innovator in digital marketing
Chicago, IL (PRWEB) September 28, 2009
Interactive media will represent nearly one of every five dollars spent by marketers on media in the U.S. next year. The reinforcing affect of online advertising viewed together with high organic search ranking makes online ads even more effective. The most recent research shows that users exposed to both search and paid ads convert 22% more often than with search alone. Leveraging this trend and the expertise of TravelCLICK, the industry's digital marketing leader, Joie de Vivre, California's largest boutique hotel collection, has realized substantial returns since moving its pay-per-click (PPC) advertising campaign to TravelCLICK. The premier provider of ecommerce solutions for hotels, TravelCLICK created a customized campaign for all of Joie de Vivre's 38 boutique properties. To date, the campaign has generated big results, with some properties realizing as high as a 20-to-1 return on investment (ROI).
"TravelCLICK's depth of expertise in digital marketing and insight into consumer shopping behavior give us an integrated view of our PPC program and how it fits into our overall hotel Internet marketing strategy," said Linda Palermo, Joie de Vivre's Chief Revenue Officer. "Our targeted, focused PPC campaigns--customized for each of our unique California properties--attract guests with a higher probability of conversion, and they have been a cost-effective way to attract customers from all over the world."
Part of its digital agency services, TravelCLICK's PPC solution is a fast and powerful way for hotels to achieve high visibility for search marketing, driving traffic to websites and converting "lookers to bookers" through an easy, interactive booking process. By targeting certain keywords to display ads, for example, "luxury hotel waterfront San Francisco," Joie de Vivre ensures its message is displayed only on the most relevant searches. All search keywords are based on a "per-click" cost, determined by a bidding system driven by search and content relevancy. Joie de Vivre pays only when a potential guest clicks on its ad and visits jdvhotels.com. There, guests are greeted by a "matchmaker" named Yvette, who puts together personality types with specific hotels--showcasing the range of experiences the company can provide.
An early adopter of interactive marketing and online channels to maximize revenue, Joie de Vivre uses several other TravelCLICK solutions to convert guests. TravelCLICK's iHotelier® central reservations system efficiently drives the company's main revenue-producing channel. iHotelier's award-winning booking engine, iStay®, with its guest-friendly, single-screen navigation, enables guests to personalize their stay experience by adding amenities and customizing packages--delivering enhanced revenue to hotels with every booking. Joie de Vivre also uses TravelCLICK's business intelligence solutions to understand its performance compared to its competitors, and participates with TravelCLICK in Travel Agent Media advertising, ensuring a continuous and strategic presence in the high-margin travel agent distribution channel.
"Joie de Vivre has long been an innovator in digital marketing" said John Hach, Vice President of Media and Industry Relations at TravelCLICK. "Leveraging the power of pay-per-click advertising for each of its properties is another smart business decision. With PPC promotions, they can move more traffic through their website, capitalize seamlessly on their creative conversion strategy--and ultimately, profit more from online bookings."
About TravelCLICK, Inc.
TravelCLICK, the leader in hotel ecommerce solutions, provides a continuous flow of high-value online bookings to hotels worldwide. A uniquely comprehensive one-stop solution, TravelCLICK offers market intelligence, distribution, electronic marketing, and media solutions delivered with personal attention and local market expertise. With revenue optimization experts in every global market, we help our clients make better business decisions, generate greater demand from the right mix of channels, convert more shoppers to high-value guests, and increase revenue and profitability. Serving the hospitality industry since 1999, TravelCLICK has more than 14,000 customers in 140 countries with offices in Barcelona, Baltimore, Chicago, Dubai, Houston, Phoenix, Melbourne, Shanghai, and Tokyo.
TravelCLICK is a registered trademark of TravelCLICK, Inc. All other marks are property of their respective owners.
Contact:
TravelCLICK, Inc
Katrina Pruitt-Andrews, Director of Marketing
Phone: +1 410 257 9154
Email: kpandrews (at) travelclick (dot) net
300 North Martingale
Suite 500
Schaumburg, IL 60173
USA
http://www.travelclick.net/?utm_id=514
###