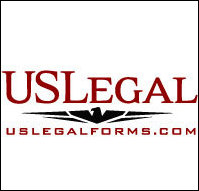 We are accustomed to making reservations, packing the right clothes, and notifying friends and relatives of flight or driving plans, but most people don't take the time to sit down and make sure they have necessary legal documents in place prior to taking a trip. You don't want to be left unprepared for an unforeseen event
Jackson, MS (PRWEB) November 9, 2006
It's the peak time of year when millions of Americans make travel plans for Thanksgiving, Christmas and New Year's. For those who will be on the go over the next couple of months, U.S. Legal Forms CEO Frank D. Edens stresses the importance of being legally protected.
"We are accustomed to making reservations, packing the right clothes, and notifying friends and relatives of flight or driving plans, but most people don't take the time to sit down and make sure they have necessary legal documents in place prior to taking a trip. You don't want to be left unprepared for an unforeseen event," said Edens.
Edens says legal documents such as a power of attorney or health care directive will ensure that individuals can appoint someone to handle business and personal matters in the event of an accident, illness or injury that occurs while traveling.
To make the process of acquiring the right legal forms easier, USLegalForms.com has developed the Essential Documents for the Organized Traveler Package. It includes forms such as a will, living will, power of attorney, passport application, pet boarding agreement, traveler information sheet, and babysitter emergency contact list. The package sells for $39.95 and forms can be downloaded immediately from USLegalForms.com through the following link
http://www.uslegalforms.com/formspackages/traveler-package.htm.
For $49.95, the traveler package can also be purchased with a small organizer to hold important papers, receipts, passport, and more.
The new traveler package is the latest in a product line that is receiving industry recognition. TopTenReviews.com has ranked USLegal, Inc., parent company of USLegalForms.com, #1 in the online legal forms category. See review at http://www.uslegalforms.com/reviews/uslegalforms_review.htm.
"We are pleased to receive a Gold Award from TopTenReviews.com. Whether customers come to USLegalForms.com to buy the traveler package or to obtain other legal forms, we make every effort to provide the best quality legal forms products available on the market today," said Edens.
To find out more about U.S. Legal Forms products, please visit USLegalForms.com or call (601) 896-0180.
About U.S. Legal Forms, Inc.
U.S. Legal Forms, Inc. (http://www.uslegalforms.com) is the nation's leading publisher of state-specific legal forms on the Internet. The company sells legal forms and related products to attorneys, small businesses, and the public. USLegalForms.com now lists more than 50,000 state-specific legal forms which are drafted in the required language and style needed to conform to the laws of each state. The production staff, comprised of attorneys, research and update legal forms to account for variations and revisions in state law. USLF products are designed to assist attorneys in conducting their business more efficiently and to help consumers with common and routine legal needs. In 2005, U.S. Legal Forms was named to the Inc. 500 list of fastest growing private companies in America, ranked at #261. The Mississippi Business Journal also placed U.S. Legal Forms on its 2005 Fast 40 list of fastest-growing privately held companies in the state. U.S. Legal Forms, Inc. is a subsidiary of USLegal, Inc. (http://www.uslegal.com), a legal publishing company which operates legal websites including FormsPass.com, SearchLaw.com and LawStore.com.
For more information contact:
Carrie Anna Criado
Director of Public Relations
U.S. Legal Forms, Inc.
Phone: (601) 896-0180 ext. 320
Fax: (601) 825-2102
# # #