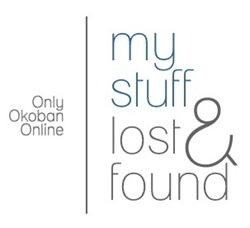 Now, with Okoban, any lost laptop or valuable can find its owner. Often, the lost valuable finds the owner before the owner realizes the item is lost
Atlanta, GA (PRWEB) January 15, 2013
Laptops, mobile phones, tablets, cameras and other portable electronics have become essential. Living without them seems unthinkable and they accompany travelers everywhere. The risk of loss or damage to these indispensable devices, though, is inherently increased while traveling. Fortunately there are steps that can be followed to reduce those risks and prevent the unthinkable.
PHYSICAL PROTECTION - Shock, spills and electrical surges are common causes of physical damage to electronic gadgets.
1. Electronics should be kept in a case (preferably waterproof and padded) whenever possible.
2. SD (secure digital) cards and memory cards kept in their cases are less subject to static electric shock than when carried loose in a pocket or suitcase.
3. Extreme temperatures can damage digital equipment and should be avoided.
4. A surge protector should be taken and used.
PROTECTION FROM LOSS - Amazingly, more than 12,000 laptops are left at airport security checkpoints every week in the United States alone. Of those, less than one-third are returned because finding the owner is just too difficult. The remaining two-thirds are sold as salvage.
Okoban® tracker tags from http://www.mystufflostandfound.com can protect all valuables when traveling. The odds of a lost item being returned are dramatically increased when a finder is able to contact an owner. The vast majority of finders want to do the right thing and return a lost item to its owner but in too many cases, the finder has no way to contact the owner.
This problem is compounded if the item is lost while the owner is traveling. Okoban tracker tags solve the problem by connecting finders with owners quickly and at no cost, anywhere in the world. Finders simply enter the tracker tag's Unique Identification (UID) code at http://www.okoban.com and enter the recovery location. The system then immediately notifies the owner, anywhere in the world, with a secure email and text message of the found valuable and its recovery location.
"Now, with Okoban, any lost laptop or valuable can find its owner," says Gordon Burns, CEO of My Stuff Lost and Found. "Often, the lost valuable finds the owner before the owner realizes the item is lost," says Burns.
Okoban is part of a global lost and found service that is free (no annual fees) and serves 400+ airline companies in more than 2,200+ airports and travel industry "frequent finders", institutional lost and founds including TSA, rail, maritime, coach, rental car and hotel companies.
Innovative and sturdy, these tags provide convenient online access to Okoban's global lost and found service for life to protect and recover lost valuables anywhere in the world.
1. Okoban tracker tags from http://www.mystufflostandfound.com should be placed on all valuables and registered at Okoban.com for protection.
2. Portable devices carried while traveling can be counted and noted while boarding and exiting an airplane, entering and exiting a taxicab as well as checking into and out of a hotel.
3. Luggage and other property should be accounted for BEFORE paying a taxicab fare.
4. Laptops and other electronics carried onto the airplane should not be stored in the overhead compartment or the seat pocket where they can be forgotten.
DATA PROTECTION - Losing data can be more disastrous and costly ($49,246 or more) than losing the device that holds it.
1. Backup, backup, backup. Data can be backed up on portable hard drives, copied on home desktop computers or stored with a verified encrypted cloud based backup service which can then be accessed anywhere there is an internet connection. The important point here is that data should be backed up and backed up often.
2. Passwords can be protected by disabling all file sharing, peer-to-peer communications and vulnerable ports. Passwords should not be stored on portable devices and auto-fill functions should be disabled. Remote connections should be set to automatically disconnect after a certain period of inactivity.
3. It is much safer to use encrypted networks that require a password for access instead of open Wi-Fi connections.
INSURANCE – It pays to be proactive with insurance policies.
1. Adding a rider to an existing policy can specifically cover otherwise uncovered electronics.
2. There is a difference between replacement and cash-value coverage. Generally reimbursement based on replacement cost will be higher than cash-value.
3. Receipts and photos should be on file to document insured items.
4. Okoban tracker tags add an additional layer of protection to any insurance policy by facilitating the quick and secure return of lost items.
My Stuff Lost and Found, founded in 2012, provides convenient worldwide online sales and service of Okoban's sturdy tracker tags for laptops, phones, tablets, passports, luggage, cameras, credit cards, pets and other valuables.
Mystufflostandfound.com is the online gateway to Okoban's tracking service for valuables and free global lost and found service for life. Purchase Okoban online at http://www.mystufflostandfound.com