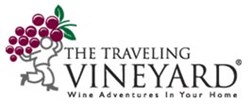 Handling complaints effectively is one thing, not having complaints to handle is quite another. - Rick Libby, Chief Grapestomper, Traveling Vineyard
Ipswich, MA (PRWEB) February 12, 2014
Traveling Vineyard, a Better Business Bureau (BBB) accredited business since January of 2012, has not received a single customer complaint within BBB's reporting period for the last 36 consecutive months. The company has had no complaints to resolve with the BBB since it started three years ago.
Traveling Vineyard displays the Accredited BBB Business Seal on its website. In order to be eligible for and maintain BBB Accreditation, Traveling Vineyard must be able to meet, maintain and agree to the Better Business Bureau Code of Business Practices (Accreditation Standards). The BBB Code of Business Practices represents sound advertising, selling and customer service practices that enhance customer trust and confidence in business. The Code is built on the BBB Standards for Trust, eight principles that summarize important elements of creating and maintaining trust in business.
BBB is considered by most to be the gold standard in quality customer service. Major search engines consider bbb.org to be a high authority website.
About Traveling Vineyard
Traveling Vineyard brings the romance of a vineyard tasting room to the privacy of your home. Our Independent Wine Consultants will lead you and your guests through a fun and educational wine tasting event at no charge. Our team has been sourcing, blending and bottling worldwide boutique wines for over 25 years. With thousands of awards to our credit, we bring these exclusive wines to your living room. For more information, visit Traveling Vineyard . An introductory video can be found at Traveling Vineyard Video.