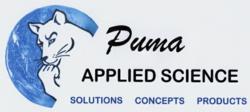 In as little as one week a person can begin to enjoy activities that used to make them feel ill.
Winchester, CA (PRWEB) June 22, 2011
The Puma Method for Prevention of Motion Sickness, introduced in 2003 by Puma Applied Science, is helping individuals worldwide to overcome travel sickness. "To date these simple conditioning exercises have been just about 100% effective", said Dr. Sam Puma, president of Puma Applied Science and developer of the Puma Method. "We are happy that we are now able to offer the Puma Method video as a download from our website."
Whether it is airsickness, seasickness, carsickness or even space sickness, studies indicate that over 50% of people around the world experience some form of motion sickness. The impact of this on business opportunities and lifestyle choices is huge. "Early in my Air Force career I suffered from motion sickness," confided Dr. Puma. "I had aspirations of becoming a fighter pilot and knew I had to find a remedy for my motion sickness , one that was completely natural and absolutely effective. Based on my medical knowledge and research, I developed the Puma Method exercises that allowed me to achieve my goal. My hope is that others will use the Puma Method. Imagine the freedom they will have when activities and opportunities are no longer limited by travel sickness."
The Puma Method consists of a series of easy to perform warm up and conditioning exercises. These exercises raise a person's tolerance to a variety of motion sickness producing activities, such as reading in a moving vehicle, riding in a small boat or cruise ship and flying in an airplane. The mild head, neck and upper body exercises stimulate the body's own mechanism, called habituation, to boost a person's tolerance to motion sickness causing activities. No drugs or devices are used, so there are no negative side effects. The exercises take only about 15 minutes a day. Conditioning starts right away and in as little as one week a person can begin to enjoy activities that used to make them feel ill. This new level of conditioning is automatically maintained as the individual participates in these new activities. The Puma Method exercises do not need to be continued unless a higher level of conditioning is desired.
Travel sickness sufferers interested in learning more about the Puma Method for Prevention of Motion Sickness can visit pumamethod.com.
About Puma Applied Science
Founded in 1995, Puma Applied Science is a privately held research and development company located in Southern California specializing in aerospace medical concerns, human factors, and life support systems.
The company introduced the Puma Method for Prevention of Motion Sickness in 2003. Other projects under development are a high acceleration aircraft to gather data on gravity-induced loss of consciousness and an associated sensor, and a hands free computer interface for persons with disabilities.
# # #