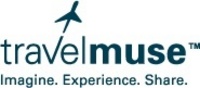 Our partnership spent a year looking for the right start-up to invest in within travel
LOS ALTOS, Calif. (PRWEB) June 12, 2008
The TravelMuse Inspiration Finder integrates seamlessly with the powerful "TravelMuse Planner," which allows consumers to easily bring all their trip research together in one place. Travelers can now research and save content from TravelMuse or other Web sites to the TravelMuse Planner and share it all securely with family and friends.
By combining these innovative tools with its existing travel guides, stunning photography and editorial content, TravelMuse establishes a position as the first and only online travel planning platform that brings together the entire travel planning experience onto a single site.
"Consumers are overwhelmed by the volume of travel content on the Web and are seeking relevancy and sense-making tools," said Kevin Fliess, CEO and co-founder of TravelMuse, Inc. "Empowering people with information more relevant to them will continue to be the future trend in online travel planning, and matching this movement with easy-to-use, personalized travel planning tools will be paramount to the consumer's successful planning experience."
How TravelMuse Works
TravelMuse helps travelers save time and make better decisions at every step of the travel planning process by providing one of the Web's most user-friendly travel planning experiences. The starting point is the TravelMuse Inspiration Finder, which helps people discover and plan their best trips based upon their specific wants, needs and constraints. Next, the easy-to-use TravelMuse Planner, original editorial content and destination guides help the traveler research, plan, share and book their ideal trip.
Breakthrough TravelMuse Inspiration Finder
The TravelMuse Inspiration Finder helps people make better travel decisions faster. It eliminates the time-consuming and complex tasks of manually searching for and comparing destinations and, as a result, reduces the effort of destination discovery from many hours to a matter of seconds. The TravelMuse Inspiration Finder makes the process simple for users by taking the following criteria into account simultaneously:
Travel budget: TravelMuse recognizes that cost is a key consideration when deciding on a vacation destination. Number of hours from home airport: TravelMuse knows that distance matters depending on the duration of your trip or who is going on the trip. Desired vacation activities: TravelMuse appreciates how important it is to find a vacation spot that meets everyone's interests. Number and ages of people traveling: TravelMuse understands the unique challenges of family travel and knows the most kid-friendly spots. Exact travel dates or time of year: TravelMuse recognizes that sometimes your travel dates are fixed and sometimes they are flexible. From the TravelMuse Inspiration Finder search results, consumers can perform a side-by-side comparison of destinations by budget, travel time, themes and activities, and view sample packages with approximate pricing.
No other travel planning site has offered an easier, more accurate way to get inspired.
Powerful TravelMuse Planner
The TravelMuse Planner helps consumers save time when planning trips. The solution provides a safe and secure environment that enables individuals to:
Build a trip list of all the places they want to go. Research and plan all their trips from a single secure environment. Store trip research found on TravelMuse, such as hotel descriptions, city guides, attraction information, restaurant reviews and original articles written by travel experts. Store trip research found anywhere on the Web by using the simple TravelMuse Bookmarker. Share all this travel research securely with family and friends. Quickly and easily book air, car, hotel, packages and cruises when ready to purchase. Comprehensive Travel Guides; Engaging Original Content
TravelMuse provides destination guides with more than 100,000 points of interest. In addition, the site includes original editorial content for families written by nearly 50 seasoned journalists and local experts.
Comprehensive travel guides covering more than 200 domestic and international destinations New travel articles posted every week Breathtaking travel photography from TravelMuse members and partners TravelMuse members can also engage with travel communities by commenting and rating articles, hotels and restaurants, and by joining discussions on TravelMuse blogs.
"Our partnership spent a year looking for the right start-up to invest in within travel," said Michael Kwatinetz, Founding General Partner of Azure Capital, a lead investor in TravelMuse. "We also saw a need for an online concierge in the travel space and were delighted to invest in TravelMuse. The planning tools and professional content found on TravelMuse.com are a big leap forward toward this vision of providing users with a better, more personalized travel planning experience."
About TravelMuse, Inc.
TravelMuse.com is a new, inspirational travel planning Web site that helps people save time and make better decisions by combining stimulating travel content, such as stunning photography, professionally written travel articles and numerous licensed city guides, with powerful planning tools. Founded by avid travelers with various technology, travel and media backgrounds, the TravelMuse team shares a passion for all things travel and is motivated to greatly improve the online travel planning experience. Site visitors can use the industry's first Inspiration Finder to discover destinations, build out vacation plans in the TravelMuse Planner and make air, car, hotel, cruise and package reservations through a comprehensive booking engine to complete vacation arrangements. (Reservations made on TravelMuse.com are powered by World Choice Travel, a division of Travelocity.com LP, a Sabre Holdings company.) TravelMuse also understands the specific requirements of traveling with children and allows friends and families to securely share travel plans. Headquartered in Los Altos, Calif., TravelMuse has raised more than $3 million in funding from Azure Capital Partners and California Technology Ventures. For more information, visit http://www.travelmuse.com.
TravelMuse Beta Limitations
As with any new Web site, TravelMuse.com users may experience temporary performance degradation or Web site outages. The TravelMuse team will strive to continuously improve performance and the overall site experience. TravelMuse welcomes feedback from beta users. Comments and suggestions can be provided directly through the Feedback page on the site.
The TravelMuse.com experience has been optimized for today's best web browser technologies including Firefox 2.0 and higher, Internet Explorer 7.0. TravelMuse also supports Internet Explorer 6.0 and Safari 3.1.