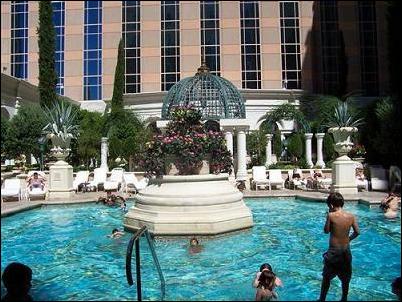 We are pleased to participate in online marketing programs designed to add mutual benefits for travelers and hotels alike
San Mateo, CA (PRWEB) August 16, 2006
TravelPost.com, the largest independent site for hotel reviews and hotel ratings , today announced it is offering a free hotel internet marketing program to help hotel managers and owners direct customers to their own websites or phone reservations systems. TravelPost.com is the only major hotel reviews website to offer these hotel marketing services for free and to consistently display official hotel contact information to travelers.
"As one of the fastest growing lodging resources online, we're pleased to extend this free hotel internet marketing program to hotel owners and managers and send customers directly to their properties," said Sam Shank, CEO of TravelPost.com. "Additionally, we've found that visitors to our site highly value having official phone numbers and direct website links alongside links to online travel agencies. This program allows us to provide travelers with the accurate information they need, while strengthening our relationships with hotels at the same time."
Hotel owners and managers are encouraged to visit TravelPost.com to ensure that their website and phone numbers are included and up-to-date. Property managers can submit changes or additions to their contact information as well as submit amenities information and upload photos of their hotel, motel, inn or resort. All submissions are screened by the TravelPost.com editorial staff, and all of these hotel marketing services are free of charge. If a hotel is not currently listed on TravelPost.com, property managers can request it be added, also for free.
"We are pleased to participate in online marketing programs designed to add mutual benefits for travelers and hotels alike" said Daniel J. Inversin, PVI Hotel Group Marketing Executive for Best Western Carmel Mission Inn. "We believe that customer feedback is critical to our ongoing success and all of our properties value honest unbiased reviews from travelers." The wide variety of properties benefiting from this program include resorts, such as Universal's Royal Pacific Resort , inns and spas, such as Ventana Inn and Spa and luxury casinos, such as The Venetian.
Additionally, TravelPost.com offers a unique RSS feed for each property that includes the three most recently posted reviews. Property managers are encouraged to add this feed to their RSS news reader to track new reviews from TravelPost.com members. Property managers can respond to a review, and these comments will be displayed alongside the original traveler's comments.
More details about the TravelPost.com free hotel internet marketing program are available on the Property Owners section of TravelPost.com. TravelPost.com also offers major hotel chains paid advertising programs for additional exposure, traffic and branding throughout TravelPost.com.
About TravelPost.com
Founded in January of 2004, TravelPost.com is the independent and impartial source for unbiased hotel reviews and hotel ratings and travel advisory services. The site features over 250,000 hotel reviews and candid hotel photos posted by real travelers and is one of the fastest growing travel resources on the web. The company is based in downtown San Mateo, California. For more information please visit http://www.travelpost.com.
Media contact:
Veronica Skelton
Concept Communications
415.342.3435
# # #