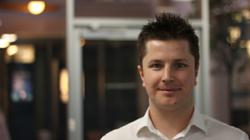 Of course, that's just a testament to the changing travel trends and people just being a little bit more price conscious in light of the current state of the economy
Melbourne, Au (PRWEB) September 08, 2012
In its weekly video blog, Pan Australian Travel goes over the top five trends shaping travelers' experience. It also compares the true cost of booking travel when using a travel manager versus self-booking.
The first trend affecting travel is the introduction of more and more Business Class at the expense of First Class. "Of course, that's just a testament to the changing travel trends and people just being a little bit more price conscious in light of the current state of the economy," explained Jake Hower, Pan Australian Travel's Managing Director.
The next trend in travel is the emergence of a lot more fully flat beds in Business Class, as opposed to sleeper seats or angled flat beds. "Personally, I've traveled on all three, and the comfort levels, there's just no comparison. Fully flat beds are the way to go if possible," advises Mr. Hower.
Another trend is the introduction of more low-cost, long-haul carriers, which caters to the price conscious traveler. This is commoditizing travel, making it more affordable. However, if travelers only have the choice of a low-cost carrier, then it makes the flight experience a lot less comfortable.
Airliners are also slowly decreasing the width of seats over time. Some airliners like Airbus and Boeing are even suggesting that the window and middle seat of a single-aisle aircraft be narrower. This will allow the aisle seat to be wider, and the airline can actually charge extra for that particular aisle seat. "So that's just another way for the airlines to make a little bit of extra money, and reducing the comfort levels for all their passengers," interprets Jake Hower.
The fifth main trend affecting traveling experience is that airlines are rolling out more in-flight internet services across their fleets. This guarantees that travelers will soon have internet access wherever they travel.
After the trend briefing, Pan Australian Travel goes over the factors affecting true cost of booking travel.
The first factor is the amount of time it actually takes to book the airline ticket. When booking online, travelers should factor in research time, and the actual transaction time. They also need to factor in the time needed to reconfirm flights, put together the itinerary, or collate all their information into a readable format that they can carry with them on their trip.
In contrast, booking with an experienced travel manager generally requires one or two phone calls. Then the travel manager does all of the groundwork and research for the traveler. This will save the traveler over one hour of time for each trip they book. Therefore, they can consider how much their time is worth monetarily, and see if the time saved is worth hiring a travel manager.
Another thing to factor in is accountability. When travelers self-book, they have to handle inconveniences that may arise in the traveling process. Trying to get a hold of an airline after business hours is nearly impossible. This is where there is an advantage in booking through a travel manager. A travel manager has direct access to the booking system, so they can get online without needing to call an airline to make the changes required.
A travel manager is accountable if anything goes wrong. There is a 24-hour emergency service that allows clients to reach their dedicated travel manager should anything go wrong during their trip.
About Pan Australian Travel
Pan Australian Travel has been helping business and leisure travelers for over 50 years. In an industry full of flash-in-the-pan businesses, that makes it one of Australia's most established travel agencies.
They don't do budget travel or mass-market package deals. Instead, they focus on helping business travelers take the stress out of travel, and helping leisure travelers plan the luxury holiday or cruise of their dreams.
In other words, their first priority is great service. In fact, they guarantee it by offering a full refund of all agency fees if clients are not 100% satisfied with their service.