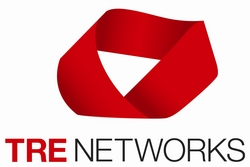 Research universities are the engines of growth in the 21st century
University Park, PA (PRWEB) November 24, 2010
During difficult economic times, with high unemployment and declining financial resources, regions across the United States are struggling to keep up with the new economic realities. The country has shifted from an industrialized economy to one of innovation. In an effort to address this issue, Transformative Regional Engagement (TRE) Networks, a partnership between higher education, government, and the private sector, will host a first-ever roundtable discussion to improve regional economies and competitiveness.
The TRE Networks Roundtable meeting will take place Dec. 7-8, 2010 at the 20 F Street NW Conference Center in Washington, D.C.
In order for the U.S. to be globally competitive, regions must make use of the knowledge and discoveries that come from universities to create an innovation-based economy. The roundtable meeting will emphasize how leaders can unleash the potential of the partnerships between universities, businesses, government, and non-profits to grow jobs and strengthen companies.
"Ed Paisley at the Center for American Progress said it best—TRE represents a uniquely American answer to regional innovation activities going on around the world,'" said Tim Franklin, leader of the TRE Roundtable and director of Public Partnerships and Engagement at Penn State, the sponsor of this event. "Research universities are the engines of growth in the 21st century. The kind of policy that TRE and its partners work toward builds on public-private partnerships to transform regional economies in much the same way that research universities helped to revolutionize the agricultural economy of the 19th century.
The TRE Roundtable will discuss the following strategies:
1) Civic Collaboration—the partnerships needed
2) Brainpower—attracting, developing, and retaining a 21st century workforce
3) Innovation and entrepreneurship--growing jobs and strengthening companies
4) Quality, Connected Places—creating communities where people want to live and work
5) Regional Networks and Narrative—to tell a story of success and make critical connections
Key participants of the roundtable will include the Association of Public and Land-Grant Universities (APLU), the Center for American Progress, the Council on Competitiveness, the National Association of Manufacturers Manufacturing Institute, several of the nation's largest research universities, economic development organizations, and government agencies.
For more information about TRE Networks and the TRE Roundtable, or to schedule an interview with Timothy Franklin, please contact Sue Witherite at svw2(at)psu(dot)edu or 814-863-2561.
The Transformative Regional Engagement (TRE) Roundtable is part of TRE Networks, a business, government, university, and non-profit collaboration for regional development through innovation.
###