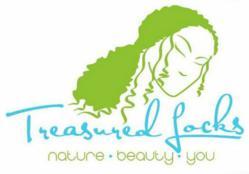 I like the new site design of your website. The graphics on the homepage are fantastic.
West Chester, Ohio (PRWEB) April 11, 2013
Treasured Locks has been in business for over ten years, serving African American hair care products and advice. Over the last decade, the website has grown into a treasure trove of black hair care advice.
Treasured Locks has also become the primary source of hair care products for many women and men across the United States. The website undergoes continuous minor improvements. Every couple of years, the owners, Tywana and Brian Smith, tear everything down and start over. This process was just completed resulting in a more user-friendly site that has garnered enthusiastic reviews from those who have visited since the launch.
A customer who recently visited said, "I like the new site design of your website. The graphics on the homepage are fantastic. The display of the products is great. The content areas are also great. I like this feedback section. You did a great job improving the bar above the changing pictures on the homepage. Tywana Smith says, "We love all of the feedback we get from our customers. Every single suggestion, compliment or complaint is taken to heart and all of that goes into making Treasured Locks better and better. Things change constantly and quickly in the internet world. With this latest update, we are offering the best state-of-the-art website available."
Treasured Locks surveyed its clients asking them what they like to see in the websites they patronize. Customers responded by saying they like product reviews, the ability to ask questions (and get answers), detailed product instructions, ingredients listings. All of that and more is included in the new site. If you have a question or just want to make a comment, an innovative new feature, the feedback tab, is included on every page. Just click it and you can make your comment to Treasured Locks. Have a question about a product? Right there on the product page, you can see previous questions and answers and submit your own. User questions can be sent out to previous users of the product who can submit answers based on their own experiences.
In addition to these features on the product pages, Treasured Locks offers a customer loyalty program called Points Plus Club. Every purchase earns a point for each dollar spent. Points are used to receive discounts on future purchases. Customers who choose to create accounts have access to easier checkouts, being able to mark products as favorites, easy re-orders from the order history page and more.
Because of the ease of use of the website, the products offered and the outstanding customer service, Treasured Locks has grown year-to-year and has recently shipped its 85,000th order.
Brian Smith says "It's always nice when we 'finish" an upgrade, but we know we are never really finished. The 'to-do' list always has more items on it. Even as we wrapped this upgrade and hit the 'launch' button, we already knew of ways we could make the site even better for our customers."
About:
Treasured Locks is owned by Tywana and Brian Smith and launched in 2002. The company specializes in hair and skin care for people with textured hair.
For additional information about Treasured Locks, contact Brian Smith or visit http://www.treasuredlocks.com.