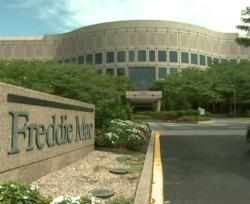 With today's announcement, we are taking the next step toward responsibly winding down Fannie Mae and Freddie Mac, while continuing to support the necessary process of repair and recovery in the housing market," ~ Michael Stegman, Treasury
Minneapolis, MN (PRWEB) August 21, 2012
The Treasury Department announced Friday that life is changing for Fannie Mae and Freddie Mac to accelerate the pay back of bailout funds. In an effort to speed up their wind-down and ensure taxpayers receive a cut of their profits, the Fed has changed the mortgage bailout terms. The Treasury assures taxpayers that "every dollar of earnings that Fannie Mae and Freddie Mac generate will be used to benefit taxpayers for their investment in those firms."
Accompanying the announcement, Michael Stegman, housing finance counselor to the Treasury secretary, offered a few comments. "With today's announcement, we are taking the next step toward responsibly winding down Fannie Mae and Freddie Mac, while continuing to support the necessary process of repair and recovery in the housing market. As we continue to work toward bipartisan housing finance reform, we are committed to putting in place measures right now that support continued access to mortgage credit for American families, promote a responsible transition and protect taxpayer interests," said Stegman
Edward DeMarco, the acting director of the Federal Housing Finance Agency, has been in a tough duel role of trying to balance conserving taxpayer dollars and helping homeowners, says Jenna Thuening, owner of Home Destination. Both DeMarco and The American Bankers Association (ABA) applauded the Treasury's decision. The ABA, which represents all U.S. banks, said the change in bailout terms "helps ensure that taxpayers will ultimately be repaid". When Congress created the FHFA at the height of the financial crisis in 2008 to bail out the failing mortgage giants, Fannie Mae and Freddie Mac, the aim was to halt a cataclysmic meltdown, not fine-tune a national housing strategy.
DeMarco has been unbending to pressures all along, answering directly to taxpayers. He is officially the "conservator" of Fannie and Freddie, and his statements repeatedly underscore that he sees his role is to conserve assets for taxpayers rather than rescue homes for a limited number of distressed mortgage borrowers.
Homeowners and taxpayers can attribute this to The Homeowners Taxpayer Protection Plan. According to the Treasury's press release, the changes, "support a thoughtfully managed wind down, the agreements require that on an annual basis, each GSE will – under the direction of their conservator, the Federal Housing Finance Agency – submit a plan to Treasury on its actions to reduce taxpayer exposure to mortgage credit risk for both its guarantee book of business and retained investment portfolio.
The announcement comes on the heels of Fannie Mae's August report stating, "Single-family serious delinquency ("SDQ") rate declined nine consecutive quarters as of second quarter 2012; SDQ rate is substantially lower than private market levels". They will no long be profit-driven entities; the Treasury indicates this about taxpayer benefits. The company's continued improvement in financial results in the second quarter of 2012 was almost entirely due to:

Credit-related income
Improvement in home prices (primary reason)
Improved sales prices on the company's real-estate owned ("REO") properties
A decline in the company's single-family serious delinquency rate.
Lawrence Yun, chief economist at the National Association of Realtors, said the changes effectively make the two companies government utilities. "That new institution will be such that it's not going to be a for-profit company. It's just going to generate enough revenue to operate," he summarized.
Home Destination hopes this adds to the National Mortgage Settlement efforts and deals with the bailout debt at a faster pace. "The agreements will replace the current 10 percent dividend payments Fannie Mae and Freddie Mac are to make to the Treasury on its preferred stock investments. This should mean that from now on, every dollar of profit that each firm earns will go into paying off the bailout," says Jenna Thuening, owner of Home Destination.
Rep. Scott Garrett Chairman of the House Financial Services Subcommittee on Capital Markets and Government-Sponsored Enterprises issued the following statement yesterday classifying this as a kick-the-can move. "The reduction of the dividend payments for Fannie Mae and Freddie Mac will ensure the American taxpayers remain on the hook for the bailout of these two failed institutions for the foreseeable future." He continues by saying, "This decision is a slap in the face to the hardworking American taxpayers who deserve to be compensated and fully repaid for their dollars that fueled the government takeover of the mortgage twins. Instead of devoting time and energy towards prolonging bailouts, the Obama Administration should work with Congress to wind these companies down and create a new and sustainable housing finance system where taxpayers are not at risk."
House Financial Services Chairman Spencer Bachus, R-Ala., said the administration's move would make it less likely that taxpayers would ever recoup the money spent to bail out Fannie and Freddie. He said the change also "blunts efforts to reform Fannie and Freddie by fostering the false impression they are healthy institutions that should be restored to their previous status."
Home Destination is very active in Minneapolis and St. Paul real estate, helping homeowners stay in their homes, and find their best mortgage options when buying a home. Contact Home Destination at 612-396-7832 if facing a foreclosure, short sale, or need to understand your Fannie Mae or Freddie Mac loan.