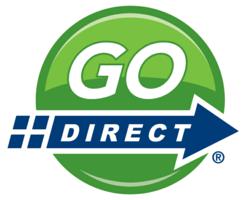 Washington, D.C. (PRWEB) September 07, 2011
Just months after the U.S. Department of the Treasury announced it is retiring paper checks for federal benefit payments and going all-electronic by March 1, 2013, the use of direct deposit is on the upswing – including in the Midwest where new survey findings suggest safety and other benefits of electronic payments are widely recognized.
"For the first time in decades, the number of monthly paper check payments for Social Security, Veterans Affairs and other federal benefits has dropped below 9 million as more and more people across the country are embracing the benefits of direct deposit," said David A. Lebryk, Commissioner of the Treasury Department's Financial Management Service. "We're pleased to see that awareness of the new rule is spurring action in the Midwest and need to continue the aggressive upward trend."
While 88 percent of Social Security and Supplemental Security Income (SSI) payments in the Midwest are being made electronically, up from 85 percent seven months ago – residents of these states still rely on nearly 1.78 million Social Security paper check payments each month, putting their money at possible risk. Throughout the next two months, the Treasury Department is doubling down on its efforts in the region, sending information along with regular check payments about how to easily make the switch online or by calling a toll-free helpline. Benefit recipients in 14 states will receive the notices, including: Illinois, Indiana, Iowa, Kansas, Kentucky, Michigan, Minnesota, Missouri, Montana, Nebraska, North Dakota, Ohio, South Dakota and Wisconsin.
SAFETY OF DIRECT DEPOSIT WIDELY RECOGNIZED IN THE MIDWEST
According to a new Treasury-sponsored survey of federal benefit recipients age 62 and older, safeguarding federal benefit payments is top-of-mind for people living in 14 Midwestern states, where more than one in three says they have been a victim of identity theft or know someone who has. Key findings among federal benefit recipients in the Midwest include:

Ninety-five percent say direct deposit is the safest way to receive a federal benefit payment.
Eighty-six percent of direct deposit users say they rely on electronic payments to avoid the risk of lost or stolen checks.
Eighty-two percent say they are concerned about becoming a victim of identity theft.
"Just last year, more than 540,000 Social Security and SSI paper checks were reported lost or stolen and had to be reissued, while an estimated $93 million worth of Treasury-issued checks were fraudulently endorsed," says Lebryk. "When you consider the numbers, direct deposit is the safest option available to people."
REMAINING CHECK RECIPIENTS PUTTING THEIR MONEY AT RISK, URGED TO SWITCH AHEAD OF DEADLINE
The Treasury Department is urging all federal benefit recipients to switch to direct deposit or to the Direct Express® Debit MasterCard® card through the U.S. Treasury Electronic Payment Solution Center online at http://www.GoDirect.org or toll-free at 1-800-333-1795. Switching to electronic payments is fast, free and easy. A new instructional video, released by the Treasury Department today and available at http://www.GoDirect.org, outlines information check recipients need to have on-hand to make the switch, including:
Social Security number or claim number
12-digit federal benefit check number
Amount of most recent federal benefit check
If signing up for direct deposit to an existing financial institution account, individuals will also need:
Financial institution's routing transit number – often available on a personal check
Account number and type (checking or savings)
Downloadable video and radio actualities (WAV and MP3 format) are available and feature comments from David A. Lebryk, Commissioner of Treasury's Financial Management Service: http://GoDirect.org/media/release/direct-deposit-social-security-midwest.
These results are of a nationally representative telephone survey of 1,001 federal benefit recipients, age 62 and over, conducted May 25 – June 3, 2011, by KRC Research. The margin of error for the overall study is +/- 3.1 percent at the 95 percent confidence level. The margin of error for the 14-state Midwestern region is +/- 6.2 percent at the 95 percent confidence level, representing 246 individual respondents.
The Go Direct® campaign is sponsored by the U.S. Department of the Treasury and Federal Reserve Banks. The Go Direct® and Direct Express® logos, Go Direct® and Direct Express® are registered service marks of the U.S. Department of the Treasury, Financial Management Service (used with permission). The Direct Express® Debit MasterCard® card is issued by Comerica Bank, pursuant to a license by MasterCard International Incorporated. MasterCard® and the MasterCard® Brand Mark are registered trademarks of MasterCard International Incorporated.
###