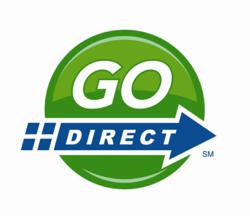 Washington, DC (PRWEB) July 06, 2011
Just months after the U.S. Department of the Treasury announced it is retiring paper checks for federal benefit payments and going all-electronic by March 1, 2013, the use of direct deposit is on the upswing – including in hurricane-prone states where new survey findings suggest reliability and other benefits of electronic payments during disasters are widely recognized.
"For the first time in 50 years, the number of monthly paper check payments for Social Security, Veterans Affairs and other federal benefits has dropped below 10 million as more and more people across the country are embracing the benefits of direct deposit," said David A. Lebryk, Commissioner of the Treasury Department's Financial Management Service. "People living in states along the Gulf Coast and Eastern seaboard recognize the vulnerabilities of paper checks when disasters strike – and we are urging remaining check recipients throughout the area to make the switch to electronic payments before the end of the hurricane season."
In recent years, severe weather affected delivery for millions of federal benefit paper check payments and caused the Treasury Department to resort to alternative delivery methods for those payments. In the case of Hurricane Katrina, for example, federal benefit recipients living along the Gulf Coast were within days of receiving their next payment when disaster struck. Tens of thousands of emergency payments had to be issued to evacuees, while those who were already using direct deposit had immediate access to their funds through automated teller machines (ATMs) and financial institution networks. More recently, similar scenarios have played out in other parts of the country where historic twisters have forced evacuations and caused significant devastation already this year.
BENEFITS OF DIRECT DEPOSIT DURING DISASTERS WIDELY RECOGNIZED IN THE SOUTHEAST
According to a new Treasury-sponsored survey of federal benefit recipients age 62 and older, disaster preparedness is top-of-mind for people living in 11 southeastern states* prone to hurricanes and tornadoes. Key findings related to the region include:

Ninety-four percent say they have taken steps to prepare, like storing food and water, assembling important personal documents and financial records and having money that is easily accessible.
Ninety-four percent say direct deposit is the most reliable way to receive a payment in the event of a natural disaster. In fact, seven in 10 say they would be troubled should important mail be lost or delayed, including any regular payments they may receive in the mail.
Approximately three in four respondents say they are at least somewhat prepared should a hurricane, tornado or other natural disaster strike, with one in four saying they are very prepared.
REMAINING CHECK RECIPIENTS PUT THEIR MONEY AT RISK, URGED TO SWITCH AHEAD OF DEADLINE
While direct deposit is on the upswing throughout the region – with 85.5 percent of Social Security and Supplemental Security Income (SSI) payments being made electronically, up from nearly 84 percent just five months ago – residents of these disaster-prone states still rely on nearly 2.8 million Social Security paper check payments each month, putting their money at possible risk. Throughout the official hurricane season, the Treasury Department is urging federal benefit check recipients in these areas to immediately switch to direct deposit, before the end of this hurricane season – and well ahead of the March 1, 2013 deadline.
Check recipients will receive information with their regular check payments, urging them to switch to direct deposit or to the Direct Express® Debit MasterCard® card through the U.S. Treasury Electronic Payment Solution Center at http://www.GoDirect.org and 1-800-333-1795, or by speaking with a bank or credit union representative.
Radio actualities can be found at: http://www.GoDirect.org/media/release/disaster-prep
These results are of a nationally representative telephone survey of 1,001 federal benefit recipients, age 62 and over, conducted May 25 – June 3, 2011, 2011, by KRC Research. The margin of error for the overall study is +/- 3.1 percent at the 95 percent confidence level. The margin of error for the 11-state Southeastern region is +/- 5.4 percent at the 95 percent confidence level, representing 330 individual respondents.
*Alabama, Arkansas, Florida, Georgia, Louisiana, Mississippi, North Carolina, Oklahoma, South Carolina, Tennessee, Texas
The Go Direct® campaign is sponsored by the U.S. Department of the Treasury and the Federal Reserve Banks. The Direct Express® logo, Go Direct® and Direct Express® are registered service marks, and the Go Direct(sm) logo is a service mark, of the U.S. Department of the Treasury, Financial Management Service. The Direct Express® Debit MasterCard® card is issued by Comerica Bank, pursuant to a license by MasterCard International Incorporated. MasterCard® and the MasterCard® Brand Mark are registered trademarks of MasterCard International Incorporated.
###