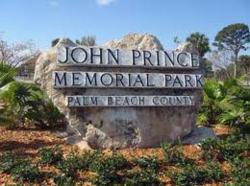 Miami, Florida (PRWEB) May 14, 2013
Into Action Treatment Center has started up a new weekend activity at their South Florida drug rehab center. They will be playing softball every Saturday from 10am at John Prince Park in Lake Worth, Florida. Into Action Treatment is excited to add this activity to their weekend schedule and are always looking for fun and engaging things for their clients to participate in.
Andrey Rossin is the founder of the only Hyannis format Big Book Step Study Treatment center in the world and he had this to say about the new softball program, "Our clients have been enjoying playing softball, and we wanted to make it a more permanent activity on the schedule. Our goal at Into Action is not only to break our clients free from addiction, but to also show them that they can have fun in recovery. If our clients are having fun, then they have a much higher chance of long term recovery. To us it is not enough to just be sober from drugs and alcohol, we must have a life equal to or greater in fun than the one we did while we were using, otherwise the drugs will call our clients back." The drug treatment center has a higher than average success rate, and Rossin believes part of this is attributable to the fact that they focus on fun in recovery throughout the week.
Into Action Treatment is a small 24 bed coed Florida drug rehab center located in Boynton Beach. Into Action is a very unique center, which focuses on long term recovery for addicts and alcoholics. Most treatment centers in the industry are 28 days, however Into Action is a minimum of 45 days, while most clients who complete the program end up staying over 90 days, even if their insurance money has run out. For more information on Into Action Treatment and how they can help those affected with addiction, visit their website at http://www.intoactiontreatment.com, or call their 24 hour hotline at 1-855-933-6732 for free addiction advice and treatment options.