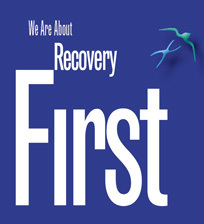 Cigna members that suffer from Drug Addiction or Alcoholism can get top quality care without breaking the bank. We think that's a winning combination.
Hollywood, FL (PRWEB) April 9, 2010
Recovery First, Inc., has been approved by Cigna to be an in-network provider of Substance Abuse Treatment for members with these benefits. Their Drug Rehab and Alcoholism Treatment programs deliver some of the best results in the country by combining modern technology with old school experience. This means that Cigna members will receive top quality care with much lower out of pocket expenses. CEO James F. Davis says that "this is a win for all Cigna members that suffer from Drug Addiction or Alcoholism".
The Recovery First intake staff has been trained to assess the needs and recommend the most appropriate course of treatment for each individual they speak with. All three levels of care - Inpatient Residential Rehab, Partial Day/Night, and Intensive Outpatient, were designed to help clients achieve recovery and prevent future relapse.
Choosing the right treatment center is crucial to recovery from this debilitating disease, and the programs at Recovery First meet the highest industry standards. They are accredited by The Joint Commission (JCAHO) and licensed by the Department of Children and Families Services (DCF), which means that clients can be absolutely certain that they will get the best possible care and have the best possible chance at living a positive, productive life free of substance abuse.
For more information about Recovery First Inc. please visit their website at http://www.recoveryfirst.org or call 1-800-734-1592.