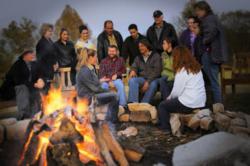 Addiction is more then a desire, it is more then something that a person likes or even needs. Addiction is a physical and emotional bond that a person has with whatever substance or behavior they are addicted to.
Pompano Beach, FL (PRWEB) June 28, 2013
June marks a major leap forward in the nation's substance abuse recovery landscape with the launch of a new kind of service that those seeking treatment. Addicts or their loved ones, can use this valuable new service to find the help that they need, answer insurance questions and gather the valuable information they need about the recovery process. Treatment Center Finder (http://treatmentcenterfinder.org) is changing the paradigm of how people get the help they so desperately need. With drug addiction at near epidemic levels, the need for such a robust solution could not come to soon.
In 2009, according to the Substance Abuse and Mental Health Services Administration's (SAMHSA's) National Survey on Drug Use and Health,123.5 million persons aged 12 or older needed treatment for an illicit drug or alcohol abuse problem. Of those, only 11.2% were treated. These alarming numbers continue to grow in today's society. A new needs matching organization has opened it's doors to provide help.
No matter who is suffering, where they live, what their financial status, race or religious beliefs, the chances are that we all know someone who is in need of help. Almost 1 in 10 Americans is in need of treatment for some kind of addiction, and without help, often that addiction can spiral out of control.
Addiction is more than a desire, it is more than something that a person likes or even needs. Addiction is a physical and emotional bond that a person has with whatever substance or behavior they are addicted. Addicts often feel as if they are in control that they can quit whenever they want and yet have been unable to quit for any meaningful period of time or quickly relapse after their latest attempt.
Often, rehab is the only solution to long term addiction. Rehab is the opportunity for addicts to put their addictions behind them. It allows addicts to deal with more than the physical repercussions of their addictions but often the chance to deal with the emotional and behavioral issues that can be the foundation of addiction in the first place.
Drug addiction is not a simple illness. This powerful addiction can sometimes manifest in uncontrollable craving and compulsive behavior that persist even in the face of devastating consequences.
Treatment is not about a program, it is not about simply stopping behavior, it is about helping people take control of their life back. It is about putting families back together, it is about giving children their mothers and fathers back, about bringing young people away from the misery of a life filled with addiction. Treatment is about people, and about the lives that they can live free from the curse of addiction.
When it comes to treatment, there is no one that understands the importance of the individuals they serve more than Treatment Center Finder. A new service that is dedicated to matching individuals with treatment options, Treatment Center Finder is redefining how addicts and their loved ones are able to find treatment solutions tailored to their addictions, their personalities, and their financial situations. June marks the launch of this new tool and already they are helping people nation wide find treatment that fits their needs, budgets and insurance requirements.
With rehab options including residential treatment (in-patient), out-patient, local support groups, extended care centers, recovery or sober houses, addiction counseling, mental health, orthomolecular medicine and medical care, the choices for you, or your loved ones, treatment are as varied as the addicts they serve. As with any addiction treatment program, the first and biggest concern is with the effectiveness. With relapse a serious concern of any addict and their families, finding the perfect treatment program, facility and location is the first step in helping end the addiction. But, as anyone who knows treatment facilities knows, not all treatment programs are created equally.
With promises of treatment and brochures and websites filled with stories from former addicts, every treatment facility seem to look like the promised land where addictions goes to die. But, the cold reality of treatment is that unlike the brochures and pictures and the stories, many simply do not deliver real, lasting, results.
Every addiction is different. Every addict has different needs, and Treatment Center Finder is helping to bridge the gap between the addicts and solutions that can help them through the recovery process.
From alcohol to drugs, prescription medication to meth, even food addictions or pornography, the team at Treatment Center Finder is specially equipped to find a treatment program that will meet the individual needs of the addict and their families significantly increasing the chance for long term recovery.
If your life has been touched by addiction, there is a path that leads to recovery and that path can now begin with a single call to Treatment Center Finder.