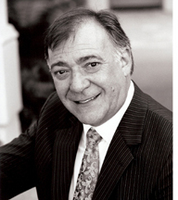 The Newcomers Guide to Living in the USA
San Diego, CA (PRWEB) July 16, 2009
"Kidnapping has become an industry in Mexico and Mexican businesspeople are buying and starting businesses in the USA to get Treaty Investor (E-2) visas to bring their families to the safety of the USA. When insurance companies offer insurance in the event of a kidnapping, then you have an industry" says Snaid.
Snaid explains that by making a "substantial investment" in the U.S.A. in a commercial business, Mexicans and citizens of certain counties can come to the USA to "direct and develop" their businesses.
Even a 50% shareholding in a U.S. corporation will qualify for the Treaty Investor (E-2) visa, so creative deals with U.S. corporations will qualify for the visa. Snaid suggests that U.S. corporations, feeling the credit crunch, can find financing this way in these dark days of bank financing.
What is a "substantial investment"? Snaid explains that a dollar amount of the investment is not specified in the law. "It all depends on the type of business. The question is: What is a substantial investment for that particular type of business? A business that requires inventory, machinery or special equipment, will require a greater investment, than a service- type business, which relies on a skill. A $250,000 investment will qualify for most businesses, but it will be significantly less for a service-type business."
What counts towards "the substantial investment?" Cash, inventory and even equipment brought into the USA will be considered in calculating the substantial investment.
It is possible for a Mexican corporation to make the investment as long as the majority of its stockholders are Mexican citizens.
Snaid is quick to point out that the Treaty Investor (E-2) visa is a temporary visa, but unlike all other temporary visas, there is no maximum time period for this visa. He explains that a well structured Treaty Investor application can in many cases, lead to permanent residence.
"Many of my clients are looking for a quick way to get out of Mexico and the Treaty Investor (E-2) visa provides a safe-haven away from the chaos and the crime. They believe that in time conditions will change in Mexico, but for now they want their families in the USA.
For additional information on the news that is the subject of this release contact Leon Snaid at (619) 725-0797 or visit http://www.snaid.com
About Leon Snaid:
Leon Snaid is certified as an Immigration Law Specialist by the State Bar of California's Board of Legal Specialization. He is rated as a "Pre-eminent Lawyer" by Martindale-Hubbell, the leading directory used by lawyers to refer their clients to lawyers in other specialties. His biography has appeared in the Marquis' Whos' Who in American Law since 1987. He was a Finalist for the Benjamin Franklin Award for his book "The Newcomers Guide to Living in the USA," which as been revised as "EasyWayUSA, The Smart and Safe Guide to Living in the USA." He also authored "Best Business Buddy, the Golden Rules and Strategies for Smart Business"
###