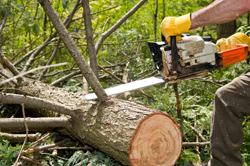 With winter fast approaching, I want to give tips on how to care for trees during this season.
San Jose, CA (PRWEB) December 23, 2011
Bay Area tree care company, Carlos Tree Service in San Jose, California is providing tips on how to take care of trees during the winter season. The fluctuating temperatures, drying winds, shortage of water and other factors make winter stressful for the trees and shrubs so it is important to take note of a few preventive measures to help maintain them during the season.
"With winter fast approaching, I want to give tips on how to care for trees during this season," said Juan Santillan of Carlos Tree Service.
First of all, people should be careful when watering trees during the season. It is necessary in cold climates to water only during the mid-morning when both the air and soil temperatures rise above 40 degrees and the snow has melted. Also, in cold climates trees should not be fertilized until spring. To keep the tree healthy, individuals would have to remove any dead, diseased or damaged branches and even corrective pruning to shape the tree.
One easier way to protect trees and shrubs is to provide proper drainage because well-drained soil keeps roots in place and protects them from the elements, avoiding the need for the roots to be heaved out of the soil when it expands with the winter's freezing temperature. To do this, mix sand and compost into the soil removed from the planting hole then use the improved soil to fill in the rest of the hole.
At this time of the year, leaves, snow, fallen branches and other rubble that have collected around the bases of trees and shrubs to form a natural mulch. This is nature's own way of protecting trees and shrubs, keeping the ground at a stable temperature and preventing the roots from heaving through the soil while keeping moisture to evaporate from it. Individuals can lend a hand to nature by creating their own mulch by covering the bases of their trees shrubs with a layer of dry leaves about three or four inches deep. They may need to cover the mulch with fallen branches or chicken wire to keep it from blowing away and to leave a few inches between the mulch and the trunk so burrowing rodents would not be tempted to chew on the tree bark.
Lastly, another way to prevent tree damage during winter is to wrap the trunks of trees and shrubs with burlap strips, wind them diagonally around the trunk, and secure the strips with twine. To prevent animal damage, surround the trunk with a cylinder of chicken wire about two feet above the average snowline. Individuals should know that young, soft-barked trees are susceptible to frost damage and trees cannot escape to the destructive effect of hungry animals, so this protection should be utilized.
For more information about Carlos Tree Service, call 408-338-0964 or visit http://www.treecarebayarea.com.
About Carlos Tree Service
Carlos Tree Service is a friendly, neighborhood tree removal, trimming, topping, and pruning expert. With Carlos Tree Service, customers are assured of expert tree care and the guaranteed lowest price available. Since 2000, Carlos Tree Service has served the entire San Francisco Bay Area with tree cutting, stump removal, and fire clearance.
###