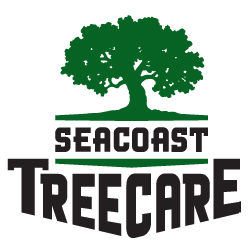 We want to serve clients that understand and appreciate the value that trees bring. They need to be cared for and treated with respect.
Portsmouth, NH (PRWEB) July 31, 2012
Seacoast Tree Care, the premier tree service company serving the Seacoast regions of New Hampshire, northern Massachusetts and southern Maine, has launched a new strategic marketing initiative highlighting their passion to their craft and their commitment to their customers.
"We're passionate about what we do" stated Dan Mello, certified arborist and owner of Seacoast Tree Care. "It may sound cliche, but we believe that trees are worth protecting, and that they are an essential part of our landscape and what makes it great to live here. We wanted to get that message out, but we needed help telling our story."
For that help, they turned to Harbour Light Strategic Marketing based in Portsmouth, NH. "A company like Seacoast Tree Care makes our job easy," stated Ned Savoie, Creative Director at Harbour Light. "They have unrivaled expertise and a commitment to both their customers and the diverse landscape we live in. Our research for STC revealed that commitment and passion over and over again. They are the superheroes of tree care. They go above and beyond to protect."
"Once that story was revealed, the rest was easy," stated Savoie. "We just needed to choose the best vehicles to promote their message." Those marketing vehicles included new branding and logo development, a new dynamic website with a content management system for ease of use and responsiveness, a blog focused on invasive threats to our trees, email campaigns, direct marketing targeted to consumer and commercial prospects, videos and billboards.
"We evaluate each marketing vehicle for effectiveness and ability to track results," stated Savoie. "We want to make sure money and resources aren't wasted, and that our client sees a good return on their investment."
"I'll be honest, we're not the tree service company for everyone," stated Mello, typical of his straightforward and direct approach. "Not everyone cares about trees and how they affect our environment. We want to serve clients that understand and appreciate the value that trees bring. They are the earth's longest living organisms and one of our greatest natural resources. They are the lungs of our planet. They need to be cared for and treated with respect."
About Seacoast Tree Care
Led by a certified arborist and staffed with a team of professionals, Seacoast Tree Care is recognized as the Seacoast's leading full service tree care provider. Expert prevention and maintenance of all tree and shrub species has created an unsurpassed reputation with discerning homeowners, commercial clients and landscaping professionals.
http://www.seacoasttreecare.com