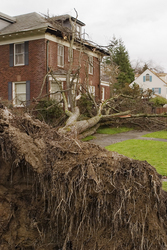 he is proud of being an ISA Certified Arborist serving the state of Georgia
Dawsonville, GA (Vocus) March 15, 2010
Tim Costley, owner of SAM Tree Services, says the storms, along with the excessive rains this year, have created a high demand for tree work in North Georgia. Mr. Costley is an ISA Certified Arborist based in Dawsonville, Georgia. SAM has noticed that consumers despite the economy are also requesting more tree trimming and pruning to be done to keep their landscape looking beautiful.
North Georgia has some of the most beautiful trees to be seen anywhere. Pilots often comment how the whole North Georgia area including Atlanta looks so green from the sky. North Georgia has Oaks, Pines, Dogwood, and Tulip Poplars just to mention a few. These trees do beautify the home sites and provide welcomed shade in the summers. However this beauty to be maintained needs care. An ISA Arborist in Georgia has the knowledge and the ability to assess your trees conditions and recommend any preventive measures they could save your homes and cars from being damage due to falling tree or limbs in these winter and spring storms.
The Storms
The storms this year have caused a lot of fallen trees. The debris caused tremendous damage to cars and homes this season. This year has been a harsher winter throughout the country compared to recent years. The tree service companies have been busy cleaning up the mess left over by this winters onslaught. Much of this damage could have been prevented if an arborist was called to inspect at risk trees before the storms arrived. They are able to offer advice and perform necessary preventive measures.
Why use an ISA certified arborist?
An ISA Certified Arborist in Georgia has undergone training and testing that certifies them as an expert in their field. Arborist also undergoes continuing education to stay on top on the latest news and facts in the tree industry. They are students of their profession. They take tree care seriously and look for solutions other than just always recommending tree removal. They are trained on how to help with tree infestations and disease that could affect your trees health. Plus maybe most importantly they take safety as a primary concern. Arborist are essential in maintain commercial trees that produce revenue such as peach and apple trees. Also Christmas tree farms also depend on the aid of arborist in Georgia.
Arborist Spotlight
SAM Tree Services is recognized as one of the top tree service companies in Georgia. Tim says,"he is proud of being an ISA Certified Arborist serving the state of Georgia". Costley is often asked to assist in court cases involving tree issues as an expert witness. He also is asked to provide an estimate of tree monetary value for insurance claims. Several universities ask him to speak regularly on arborist issues. Tim is sought after not only as a consultant but for managing a team that knows how to handle tree work that may be potentially dangerous that other tree companies turn down. SAM provides full service tree services in Dawsonville, Gainesville, Dahlonega, Cumming, Buckhead, Marble Hill, Big Canoe, Buford, and Alpharetta Georgia. Now is a good time to call and take advantage of their tree trimming special you will find on their website at http://www.samtreeservice.com
The best time to call an arborist such as Tim is before a situation arises. An arborist loves trees and wants to keep them healthy if possible. It is recommend that if you have trees around your home; that you ask an arborist to inspect your trees on an annual basis. This inspection can often save you thousand of dollars in damage to your property and emergency tree service. So do your trees and maybe even your house a favor and call to schedule an arborist to do an onsite inspection.
What other things should I ask before hiring a tree service company?
Make sure the company is insured and bonded. Also make sure their insurance covers damage done to your property or injuries that could happen to others due to their negligence. Also as mentioned before; you are safer hiring an ISA Certified Arborist. Ask them for references and how long have they been in business. It's also a good idea to check with the Better Business Bureau or local Chamber of Commerce. As them for a work order that fully describes what work they will perform. Then make sure they have experience.
Should I just Call SAM?
If you live in north Georgia; SAM Tree Services is a great choice. Tim and his team are professional and their rates are more than fair. Their commitment to excellence has earned SAM a lot of repeat business and has allowed them to grow to be one of the top tree service companies. So if you have a tree you are concerned with; call SAM today to get peace of mind. If you also need arborist consultation services for insurance evaluation Tim Costley is an expert in the field. Call SAM today to give your trees a health check up!
This article was written by Click Ready Marketing. Click Ready Marketing is proud to be recognized as one of the top SEO Marketing companies in Georgia.
###